13F Recap: The Most Popular (And Unpopular) Stocks Of Q2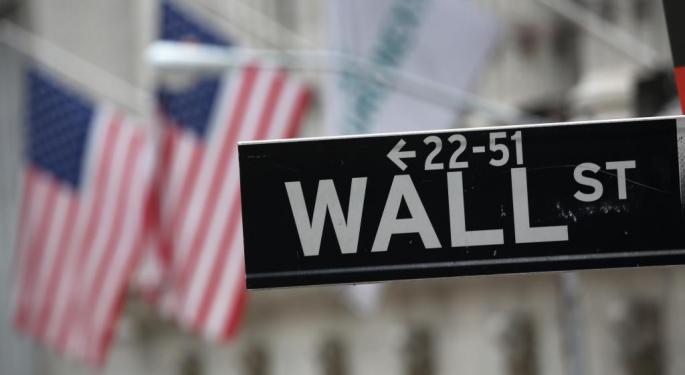 To make better sense of the 13F season, Benzinga took a look at some general trends seen among institutional investors in the second quarter of the year.
Popular Stocks
Apple Inc. (NASDAQ: AAPL) was the most popular stock among institutions. According to WhaleWisdom, more than 2,100 investment firms held the tech behemoth's stock as of the end of the second quarter.
The company saw 83 newcomers and 69 firms leave it. Moreover, Apple stood among the top 10 picks of more than 1,100 firms, making it the leader in this category.
See Also: A Look At Bill Ackman's Super-Concentrated Equity Portfolio
However one stock was more popular among hedge funds, InsiderMonkey Editor Alexandr Oleinic assures: Allergan PLC (NYSE: AGN). The pharma company was included in the equity portfolios of 150 funds the site tracks, compared to Apple's inclusion in 142 portfolios.
It is also important to highlight that Allergan was not very popular among overall institutional investors. In fact, the stock does not even make it to the top 25 holdings list.
Another popular stock was Johnson & Johnson (NYSE: JNJ), held by more than 1,900 investment management firms, much like Microsoft Corporation (NASDAQ: MSFT).
Completing the top five are Exxon Mobil Corporation (NYSE: XOM) and General Electric Company (NYSE: GE), each of which counts with the support of roughly 1,900 investment firms.
See Also: David Tepper Dumps Google, But Loves General Motors And Apple
Also worth mentioning is Reynolds American, Inc. (NYSE: RAI), which saw 148 firms initiate new stakes over the quarter, and now counts with the support of more than 650 institutional investors including Invesco, the Vanguard Group and Kenneth Mario Garschina's Mason Capital Management, which own 24,877,507 shares, 24,059,947 shares, and 5,670,592 shares, respectively.
On the other hand, Windstream Holdings, Inc. (NASDAQ: WIN), which had a 1:6 stock split in late-April, was one of the least popular: 208 institutions closed out their positions over the second quarter, leaving barely 253 firms backing it. Furthermore, among the remaining investors, 198 trimmed their positions.
Posted-In: InsiderMonkey Invesco Kenneth Mario Garschina Mason Capital ManagementLong Ideas Hedge Funds Trading Ideas General Best of Benzinga
View Comments and Join the Discussion!