4 More Reasons To Use Home Equity Loans To Buy Stocks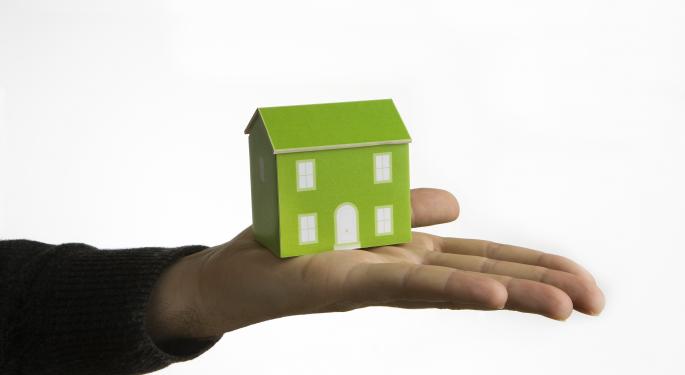 A March 17 Benzinga article detailed why investors should responsibly tap into home equity and buy stocks, especially blue chips with a history of dividend growth, for the long-term.
Since then, the Dow Jones Industrial Average (NYSE: DIA) and Standard & Poor's Index (NYSE: SPY) have soared into record territory.
Stocks remain more appealing than home equity for four reasons.
Another Income Source Is Created From The Same Asset Group
Buying income stocks produces a stream of reliable earnings that will grow with many, such as "Dividend Aristocrats." To be known as a "Dividend Aristocrat," the publicly traded company must have raised its dividend annually for at least 25 consecutive years.
Taking a home equity loan and buying a Dividend Aristocrat stock such as Coca-Cola (NYSE: KO), Wal-Mart (NYSE: WMT), or Exxon Mobil (NYSE: XOM) both diversifies and increases investors' income.
Related Link: Time To Write Covered Call Options On BHP Billiton?
Possible Tax Breaks
The interest can be tax deductible on a home equity loan. If the stocks bought are for a retirement account, then the dividend income is tax free. When the stocks are sold for a profit, there are no taxes on the gains if held in a individual retirement account (IRA) or similar tax-free vehicle.
Global Opportunities
A home only increases in value when that specific market rises. Owning stock in Coca-Cola, Exxon Mobil and Wal-Mart allows for profiting from operations around the world. Buying shares in an index fund results in gains from the entire market of that fund.
The U.S. Real Estate Recovery Has Been Very Uneven
The Dow Jones Industrial Average and the Standard & Poor's 500 Index are in record territory. Many housing markets across the United States have not recovered. It is better to re-deploy capital from one extremely limited asset class, a single home, to a much broader one. The stock market through its various ways of investing is a good option.
Since 1983, the Dow Jones Industrial Average has soared more than 1500 percent from 1130 to over 17000. In that span the average American home has gone from under one hundred thousand dollars to less than three hundred thousand dollars--not quite tripled.
The average American now has about one hundred thousand dollars in home equity. Taking out around four thousand dollars each year to fully fund retirement accounts would increase income, produce more tax breaks and expand the asset base upon which the investment is based. A very healthy level of home equity would remain for the owner, too.
Done responsibly, a home equity loan utilized for Dividend Aristocrats and other dividend-paying blue chips can be a very wise financial move for the individual investor.
Posted-In: home equityLong Ideas Dividends Psychology Economics Federal Reserve Trading Ideas General Best of Benzinga
View Comments and Join the Discussion!