6 Undervalued Stocks You May Want To Consider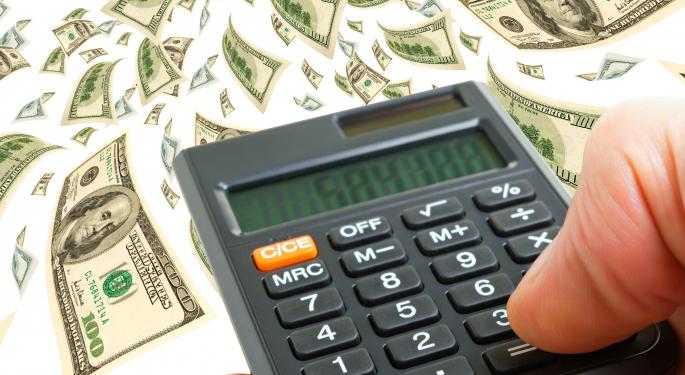 When looking for stable large cap companies that are undervalued by the market, consider these additions to help strengthen your portfolio.
Metrics considered included standard valuation ratios, book value, growth patterns; all of which are supported with a combination of insider and institutional buying.
Genworth Financial Inc. (NYSE: GNW)
Although Genworth's P/E is slightly above the industry average, Price/Sales is only 45 percent of the insurance companies' average. In addition, the Price/Cash flow of 7.15 for the most recent quarter is a huge decrease from 14.69 over the trailing twelve months, making this an appealing purchase.
In January, Genworth announced a new U.S. mortgage insurance plan and in February the company reported a 17 percent increase in profit for the same quarter one year prior.
Genworth is currently trading at $9.80 per share, slightly above the average analyst price target.
Eni SpA (NYSE: E)
As one of the largest oil companies, Eni features a P/E almost 25 percent lower than the industry average. The Price/Book and Price/Sales are approximately one third of the oil company averages.
The passing of Venezuelan President Hugo Chavez may increase opportunities for Eni as the govermental anti-american sentiment in Venezuela may begin subside. Shares are currently trading at $47.07.
JP Morgan Case & Co. (NYSE: JPM)
Along with strong metrics, JP Morgan features an annual dividend payout of 2.4 percent. The bank's return on sales is almost eight percent greater than that of the industry while the P/E and Price/Book ratios are only 45.5 percent and 49.3 percent of the industry average, respectively. In addition, JPM is trading at a discount to its book value.
Yesterday, JPM announced that the firm passed the Dodd-Frank Act Stress Test which required at least a five percent capital buffer. Shares are trading at $50.25, almost nine percent below the average target price of $55.14
Lincoln National Corporation (NYSE: LNC)
Despite an EPS growth of 682.46 percent over the trailing twelve months versus the prior trailing twelve months, Lincoln National Capital is still a prime value buy. All major valuation ratios are below the insurance industry's average, including a P/E ratio of 7.09 versus the 13.86 average.
Lincoln National is trading up 4.36 percent Friday to $33.01 on the jobs report.
Tyson Foods (NYSE: TSN)
Although growth is estimated to be lower than the industry average, the company's low P/E produces a PEG ratio that suggests the market undervalues Tyson Foods. With a PEG ratio in the lowest 30 percent of the Food Products industry, there is a lot of room for PPS growth.
Shares of Tyson Foods are currently at $23.96, 11.8 percent below the average price target of 27.17.
Citigroup Inc. (NYSE: C)
With 35.48 percent EPS growth in the last quarter versus the same quarter one year prior, $709.28B cash and total debt of $557.39B, Citigroup is an appealing value play.
Along with these numbers, price per earnings, sales and book are all notably below the industry average.
Thursday, Citigroup announced a 1.2B dollar buy back along with passing the stress test, a measure it failed last year. Shares are up nearly 3.5 percent to $46.55 on this news. Despite Friday's large gain, shares are still trading below the $47.19 average analyst price target.
View Comments and Join the Discussion!
Posted-In: Dodd-FrankLong Ideas News Guidance Dividends Economics Markets Trading Ideas Best of Benzinga