What Makes Sprint Nextel So Attractive to SoftBank?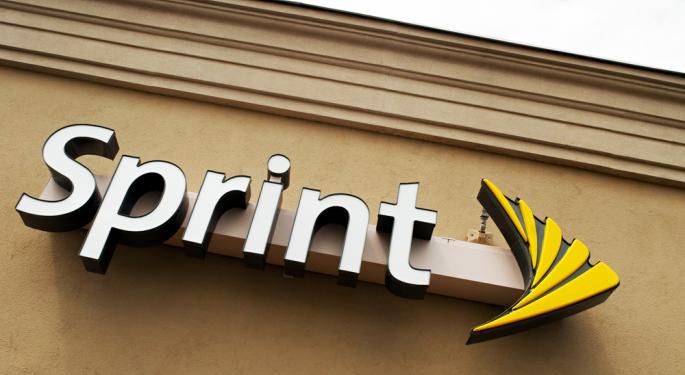 Japan's second largest mobile phone carrier, SoftBank (OTC: SFTBY) and Sprint Nextel (NYSE: S) announced that the boards of both companies have agreed that SoftBank will acquire a 70 percent stake in Sprint Nextel in a deal valued at $20.1 billion. If approved by regulators and shareholders, the acquisition would make the SoftBank group the world's third largest mobile telecommunications company in terms of revenue, behind China Mobile (NYSE: CHL) and Verizon (NYSE: VZ) and just ahead of AT&T (NYSE: T).
At a press conference in Tokyo following the announcement, SoftBank Chairman and CEO Masayoshi Son and Sprint Nextel CEO Dan Hesse made a compelling case for the merger.
From SoftBank's perspective, the key point is to become a big player in the United States, which is the world's largest smartphone market, with 170 million active users, and to take advantage of continued growth as more US consumers migrate to smartphones. SoftBank's home market in Japan is stagnant with only 20 million smartphone users and few prospects for growth.
The U.S. also has the most lucrative mobile telecom customers in the world. According to the presentation materials handed out at the press conference in Tokyo today, average revenue per user (ARPU) in the United States is $57.10 per month. Japan is number two in global ARPU at $55.50 per month. From SoftBank's perspective, the U.S. is a bigger market that is growing faster and where the average customer is more profitable than in Japan. Why wouldn't SoftBank want to participate in the U.S. smartphone market?
For Sprint Nextel, being acquired by SoftBank gives the company an immediate cash infusion of $8 billion which will enable the firm to move ahead with the deployment of its 4G LTE network, putting it in a better position to compete against rivals Verizon, AT&T and the proposed combination between T-Mobile (OTC: DTEGY) and MetroPCS (NYSE: PCS).
But it is not just funding that makes SoftBank an attractive partner for Sprint. The United States has one of the slowest mobile phone network speeds among industrialized countries; clocking an effective speed of only 1.1 Mbps. Japan has one of the world's highest speed networks with an effective rate of 2.0 Mbps. SoftBank's experience in high-speed networks can help Sprint improve its 4G LTE network roll-out, improving its competitive position against Verizon and AT&T.
By becoming a major, global mobile telecoms player, SoftBank/Sprint will be in a better position to negotiate with handset and network equipment suppliers to get better deals that will enhance the combined company's ability to compete with its larger global rivals.
As we pointed out on Friday, although both Sprint and SoftBank are using LTE for their 4G networks, SoftBank is using the TD LTE (time division long-term evolution) standard while Sprint uses the FD LTE (frequency division long-term evolution) standard. These standards are mutually incompatible but industry sources say that 4G handsets can be built with a single chipset that can handle both TD LTE and FD LTE. The SoftBank/Sprint combination will encourage handset makers to develop chipsets that can handle both versions of LTE.
During the presentation in Tokyo, both companies went to great lengths to point out that SoftBank has already successfully acquired and turned around three struggling mobile carriers in Japan, including Vodafone's (Nasdaq: VOD) Japan unit. Sprint's successes in improving its customer service, acquiring new subscribers and in raising ARPU were also highlighted. The message from the managements of both companies was that Sprint is not in such bad shape compared to the other mobile carriers that have already become part of the SoftBank group.
While it seems obvious that the injection of $8 billion is good news for Sprint Nextel and a cash payment of $7 per share is good news for Sprint Nextel shareholders, SoftBank shares have been punished on the Tokyo Stock Exchange, falling another 5.3 percent during Monday's session, and are now trading 21.3 percent below the close on October 11, 2012, the day before the market became aware of possibility of a merger on huge volume.
The major reason for the precipitous plunge in SoftBank's share price is the plan to fund the acquisition through a syndicated loan of $20.4 billion. The presentation in Tokyo acknowledged this concern and pointed out that, even after the debt financing, SoftBank's balance sheet will be better than it was when Vodafone Japan was acquired in 2006. SoftBank's net debt to EBITDA ratio is expected to be 2.7 times after borrowing to finance Sprint Nextel compared to 5.6 times after funding Vodafone. SoftBank also pointed out that the loan used to fund the Vodafone acquisition was repaid seven years ahead of schedule.
For investors, the real question is what to do about SoftBank? Looking back to SoftBank's acquisition of Vodafone's Japan unit in 2006, SoftBank's share price has never recovered to where it was prior to the announcement of the acquisition. Having said that, the share price had more than tripled in the months leading up to the Vodafone acquisition in anticipation of a 3-for-1 split in December 2005.
There has been no such run-up in the share price this time and it can be argued that SoftBank's acquisition of Vodafone's Japan unit was a smart business decision. If the synergies that SoftBank and Sprint Nextel see in each other can bear fruit, the current collapse of SoftBank's share price may be a good opportunity for long-term investors to participate in Masayoshi Son's proven leadership and vision.
As for Sprint Nextel, the plan calls for 30 percent of the shares to be publicly traded on the NYSE following the acquisition as New Sprint. New Sprint could also be an interesting long-term investment once it becomes clear that regulators will approve the acquisition.
Posted-In: Dan HesseLong Ideas News Management Stock Split M&A Global Trading Ideas Best of Benzinga
View Comments and Join the Discussion!