Applied Optoelectronics, Helios And Matheson Among The Top Stocks With Short Sellers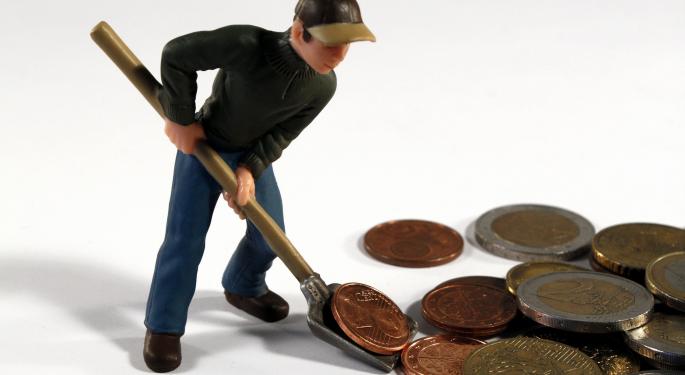 The hottest stock among short sellers is Applied Optoelectronics Inc (NASDAQ: AAOI), according to data compiled by FIS Astec Analytics.
Applied Optoelectronics moves up to the hottest short stock from the number two spot last week after the stock's short interest volume rose above 90 percent of available shares. Although this does pose a risk of a short squeeze and boost borrowing costs for short sellers, these investors have been building substantial positions since March and "chalking up strong gains" since then.
1. Snap
Snap Inc (NYSE: SNAP) holds on to the number one spot from last week's ranking despite encouraging support from Wall Street analysts. However, short interest has grown by around 6 percent but as a proportion of all shares available, short interest fell by less than 1 percent. Nevertheless, over 93 percent of the shares available remain borrowed, which implies the negative overhang around the stock remains in place.
2. MannKind
Shares of MannKind Corporation (NASDAQ: MNKD) traded at $6.71 last week after gaining more than 30 percent, but at the same time, short sellers added 1 percent to their open positions by volume. As a whole, over 70 percent of the available shares being borrowed are in fact short, which may not be large enough to force a short squeeze but compelling enough to conclude that the negative sentiment around the stock remains "significant."
Related Link: A Deep Dive Into MannKind's Big Bet On Afrezza
3. Flexion
Flexion Therapeutics Inc (NASDAQ: FLXN) is a newcomer to the FIS Astec Analytics' ranking. Short interest for the specialist pharmaceutical company has been rising from 20 percent in May to 100 percent utilization by July. Since then new supply became available and at the end of last week, utilization stood at around 95 percent. Meanwhile, short sellers aren't concerned with the stock's gains to north of $25 per share and are committed to their short thesis.
4. Caesars Entertainment
Casino and gaming company Caesars Entertainment Corp (NYSE: CZR) remains an entry in the hot stocks to short. Over the past week, more than 66 percent of open short positions were closed which brought the utilization rate down from peak levels of 91 percent to just 32 percent.
5. Helios And Matheson Analytics
One of Wall Street's most debated stocks as of late, Helios and Matheson Analytics Inc (NASDAQ: HMNY), is a new name to the hot short list. The relatively unknown company saw its stock soar 1,000 percent and peaked at $38.58 before falling close to the $20 level. Short sellers were active during the stock's surge, adding 56 percent to their positions but then closed 23 percent of their positions once the stock had fallen to near $20. Looking forward the stock will likely prove to be a "story that will run for a long time."
Related Link: Helios And Matheson Investors Take Profits Following Added Stake In MoviePass
Posted-In: FIS Astec Analytics Short Short StocksShort Sellers Short Ideas Media Trading Ideas Best of Benzinga
View Comments and Join the Discussion!