Roku, Snap The Top Stocks Among Short Sellers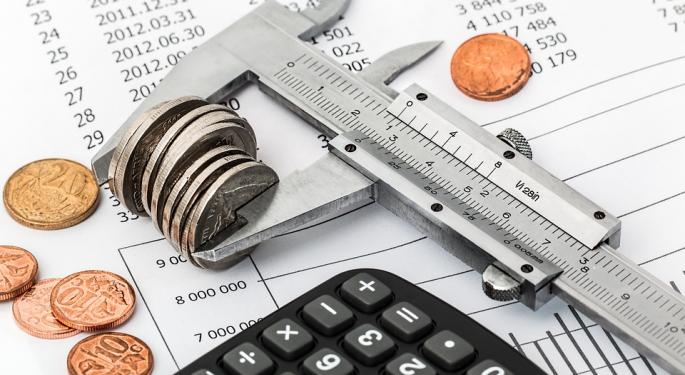 Recent IPO Roku Inc (NASDAQ: ROKU) ranks as the top stock among short sellers, according to FIS Astec Analytics.
Roku's stock soared nearly 70 percent on its first day, but as is typically the case with newly issued stocks, short sellers "rush to take advantage of any price bubbles that were created." Roku is no exception. Short interest hit 70 percent by Oct. 4 and short volumes continue to rise. Although Roku's stock did fall from its peak of $26.54, not all short sellers are in fact in the money, so the ability for them to profit will "come under sharp scrutiny by long and short investors alike."
Snap
Ranking next on FIS Astec Analytics' list of hot shorts is Snap Inc (NYSE: SNAP) as short sellers increased their positions in the social media company last week by adding a further 13 percent jump in volume. In fact, the 13 percent rise in volume equates to a 20 percent rise in terms of utilization that hit 94 percent at the end of the last week. As such, the "rising tide of short interest is hard to ignore."
Applied Optoelectronics
Short interest volume for Applied Optoelectronics Inc (NASDAQ: AAOI) remained flat over the past week, but volume as a percentage of the available supply moved upward from just under 90 percent to 94 percent, the report noted. At the same time, borrowing costs rose another 10 percent which makes the trade a "very special one."
Related Link: Applied Optoelectronics Nears Lows For Move And Rebounds
Caesars Entertainment
A newcomer to the FIS Astec Analytics list of hot short stocks is Caesars Entertainment Corp (NASDAQ: CZR). The stock has risen more than 70 percent from its bottom while at the same time the short interest volumes increased "steeply." In fact, since the start of September, short volume has increased around 28 percent, which pushed demand levels up to 99.5 percent of the available supply at its peak — although it has dipped to 91 percent at the end of last week.
MannKind
One of the hottest stocks over the past month, MannKind Corporation (NASDAQ: MNKD), ranks fourth on FIS Astec Analytics' list. In fact, a triple-digit percentage point gain after an FDA announcement hasn't scared short sellers who actually increased their exposure to 76 percent percent of the available supply.
Ubiquiti Networks
Finally, short interest for Ubiquiti Networks Inc (NASDAQ: UBNT) saw its short interest volume increase just 2 percent last week, but the total demand accounted for nearly 83 percent of the available supply. Meanwhile, borrowing costs continue to rise and an upcoming class-action lawsuit could "benefit those holding on to their short positions."
Related Link: Citron Calls Ubiquiti Networks A 'Total Fraud'
View Comments and Join the Discussion!
Posted-In: Citron Research FIS Astec Analytics Short Short StocksShort Sellers Short Ideas Trading Ideas Best of Benzinga