U.S. REIT Investment Continues In Eastern Europe Despite Ukraine Conflict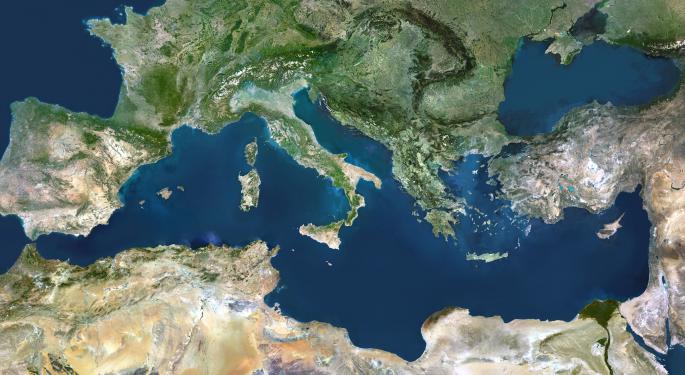 When it comes to underwriting real estate assets around the world, two U.S. REITs with considerable experience are Prologis Inc (NYSE: PLD) and W.P. Carey Inc (NYSE: WPC).
In what may come as a surprise to some investors, both of these REITs expanded holdings in Eastern Europe during the week of September 8.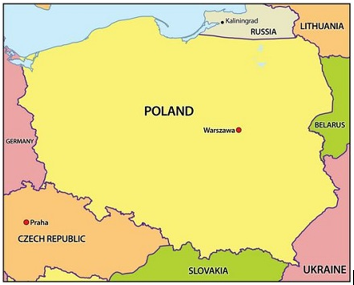 It certainly helps to give the appearance of "business as usual" despite the conflict in nearby Ukraine, and the related trade sanctions and posturing between Russia and NATO countries, including the United States.
W.P. Carey Expands in Poland
On September 10, W.P. Carey announced a $13 million USD, triple-net sale-leaseback agreement with Nokia Solutions and Networks for a 53,377 square foot office/R&D facility located in Krakow, Poland.
Single-tenant net-lease landlord W.P. Carey typically underwrites each business transaction individually, utilizing the following criteria: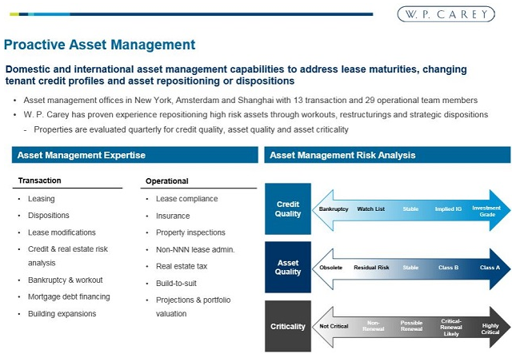 In this particular case, the "real estate risk analysis" may have been focused on geopolitical factors, as well as the usual neighborhood analysis. In a triple-net lease, the tenant, a subsidiary of $32 billion cap Nokia Corporation (NYSE: NOK), would be required to obtain and pay for a property insurance policy satisfactory to W.P. Carey.
Krakow is Poland's second largest city, and is home to offices and R&D facilities for numerous multinational corporations including Google, IBM, GE and Hitachi. The Nokia facility was built in 2003 and employs approximately 300 engineers, computer technicians and researchers.
W.P. Carey Business Model
The company specializes in the sale-leaseback or build-to-suit of mission critical facilities for credit-worthy tenants in the U.S. and globally. Since 1998, W.P. Carey and its managed REITs have invested about $4 billion USD in Europe.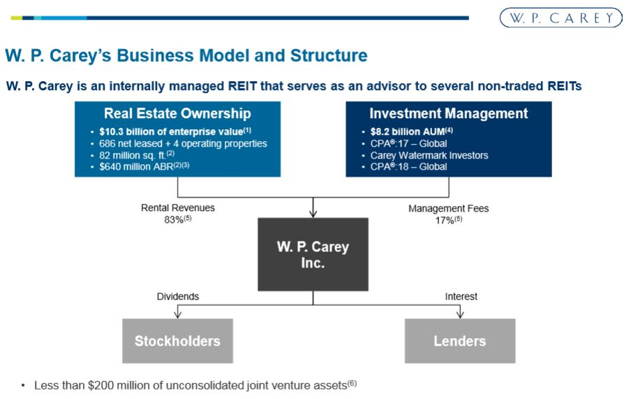 The Nokia facility was purchased on behalf of non-traded CPA 17. Back in April 2014, W.P. Carey acquired the Bank Pekao headquarters facility in Warsaw, Poland, for $158 million USD, also on behalf of its non-traded REITs.
In addition to acquiring properties to be held on the balance sheet of publicly traded W.P. Carey, the company receives fees as adviser to its non-traded REITs. These fees account for ~17 percent of $6.7 billion cap W.P. Carey's annual revenues.
The Prologis Eastern Europe Acquisitions
Just one day earlier on September 9, Prologis announced that it had acquired a 2.5 million square-foot portfolio through its Prologis European Properties Fund II in the Czech Republic, Poland and Slovakia.
$19.5 billion Prologis is the largest industrial REIT with global holdings of ~571 million square feet in 21 countries, including more than 154 million square feet of logistics and distribution facilities throughout Europe.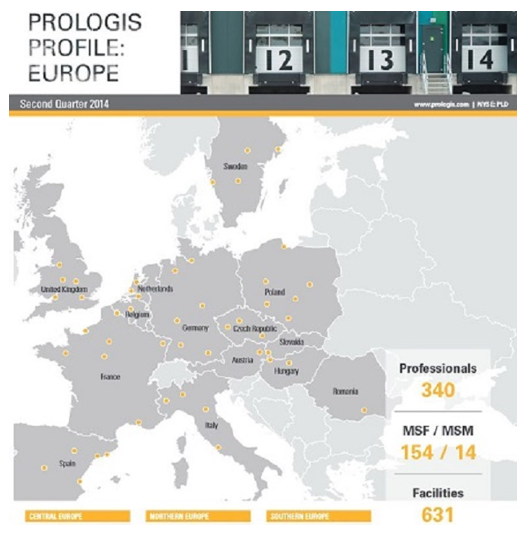 The latest portfolio acquisition is made up of 23 Class-A distribution centers, including:
Prague, Czech Republic: 17 properties totaling 1.75 million square feet in Prologis Park Prague-Rudna.
Warsaw, Poland: four properties totaling just under 600,000 square feet in Prologis Park Warsaw-Zeran.
Bratislava, Slovakia: two properties totaling ~125,000 square feet adjacent to Prologis Park Bratislava, which includes 19.3 acres of land with potential to build an additional 413,000 square feet of logistics space.
These acquisitions -- a large portfolio by Prologis and a single-tenant sale-leaseback by W.P. Carey -- represent business as usual for both of these U.S. REITs -- in spite of the assets' close proximity to a major regional conflict.
Posted-In: Eastern Europe R&D Investment UkraineREIT General Real Estate Best of Benzinga
View Comments and Join the Discussion!