Afraid Of The Robot Apocalypse? At Least For Now, Robots Can Make You Some Money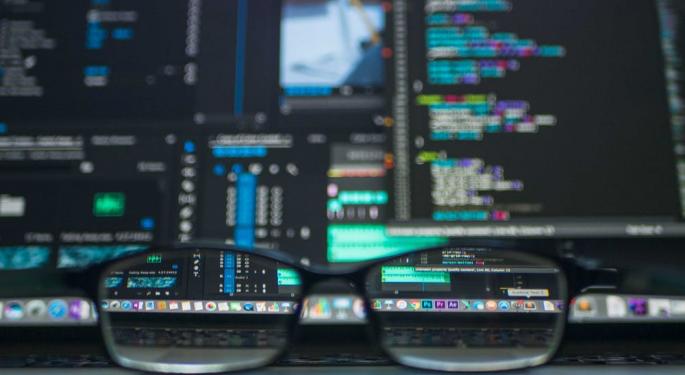 Watch this video. Then watch this video. Cap it off with this Elon Musk Tweet and it's not too hard to imagine how all of that might eventually become this, is it?
No matter what form our inevitably automated future takes, the thing about robots and artificial intelligence is that they're both already here. AI not only determines what you see when you open Facebook Inc (NASDAQ: FB) and what your phone autocorrects to "ducking," but also how billions of dollars are exchanged in the stock market between investment funds and individual investors alike. How's that work, you ask?
One major contributor to the proliferation of AI on Wall Street are quantitative hedge funds, which are firms that invest billions of dollars on the stock market according to the whims of algorithms. The latter is made possible by technology called roboadvisors, which are algorithms similar to those used by the hedge funds that allocate assets within individual investors' portfolio. The primary difference is the objective of the two technologies: quant funds are looking to profit off of short-term market activity, whereas roboadvisors are generally operating under a longer time horizon.
In keeping with the theme that the robots are already here, right now there are dozens of computerized investment solutions available to consumers. If you're fortunate enough to have money to invest and are looking to charge your portfolio with the latest technology, here's a quick overview of how roboadvisors can work for you.
Rise Of The Machines
Roboadvisors were formed as a technological response to the headaches posed by traditional financial advising. Active investing costs a good amount of money in fees and commissions, and (up until the current raging bull market) had trouble beating passive investment strategies (at least to the point where they were profitable for clients).
Roboadvisors cut out a good portion of the fee structure of financial management, and they typically only take a quarter of what your Charles Schwab (NYSE: SCHW) or Fidelity manager might. They also have lower thresholds for investing and — rather than account minimums in the hundreds of thousands of dollars — some roboadvisors have much lower minimums or none at all.
Finding Your Robot Companion
Potential investors can look at a handful of factors to figure out which of the roboadvisor products on the market best fits their needs. They primarily tend to vary depending on the size and asset concentration of firm offering them. More practically, there are also differences among roboadvisors in fee structures and features that can help you save on taxes to consider.
One route to consider is going fully digital with your investment startegy. Betterment and Wealthfront are two dedicated roboadvisor companies with the best reputations and largest assets under management. They also offer a mix of investing products that work for long-term investors. Betterment also offers a hybrid robo product, meaning it employs human financial advisors that can step in and offer advice to clients to supplement their algorithmic investing.
Alternatively, If you're hip to technology but still trust institutional security, many old-guard financial services companies are rolling out roboadvisors as well. Charles Schwab, Vanguard, and Morgan Stanley all either provide or are rolling out robos. Use these firms if you don't want to carve time out of your schedule to meet with your advisor you're committed to saying the phrase "My Vanguard account is still making great gains" at a cocktail party.
Finally, if you're a true early adopter, you can save money on fees by going with a scrappy startup roboadvisor like Wisebanyan or Personal Capital. While not as storied as event the relatively recent platforms mentioned above, AI doesn't succeed on experience, but good programming.
For a full overview of the roboadvisor market, check out this handy summary.
Posted-In: Fidelity RoboadvisorFinancial Advisors Fintech Tech Personal Finance General Best of Benzinga
View Comments and Join the Discussion!