Q&A With Hedge Fund Industry Expert Don Steinbrugge: Rituals, Role Models And Investing In Cannabis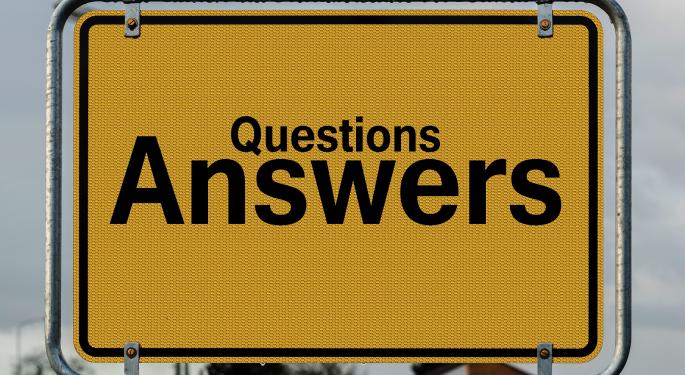 Don Steinbrugge is one of the best-known experts in the hedge fund industry, with over three decades of experience in the field. He has been running Agecroft Partners, a global, award-winning hedge fund consulting and marketing firm for almost 10 years now.
Benzinga had the chance to chat with this seasoned hedge fund industry expert, who shared some predictions for trends in the space in 2017. We've already published four articles based on our conversation:
In this article, however, Benzinga will share a look into some personal aspects of Steinbrugge's highly successful life.
Q&A Time With Steinbrugge
Benzinga: What's one thing you do in the morning to help you be successful?
Steinbrugge: I drink a lot of coffee so I can work twice as fast as most people.
Benzinga: Who is an investor you look up to and why?
Steinbrugge: The guys at Renaissance Technologies [Jim Simons' hedge fund firm]... They generated one of the top performances— Jim Simons has built a phenomenal business, he's got unbelievably smart people, they have an information advantage on the market. Overall, it's a very impressive organization.
Benzinga: Who is a non-investor you admire for business strategies and why?
Steinbrugge: I'd probably say Bill Gates— Obviously, he's built a very successful company – Microsoft Corporation (NASDAQ: MSFT), and it's also impressive that he's given (and plans to give) a significant percent of his money away to charity.
Benzinga: Do you see hedge funds focused on the cannabis industry coming up any time soon? Are there any already? What's the hedge fund industry's relationship with the cannabis industry?
Steinbrugge: I don't think you are going to see endowment funds— There are funds that invest in cannabis. But the fund can only get big if investors invest in the fund. And, when you look at who is investing in hedge funds, most of the money is coming from pensions, endowments, foundations, and funds of funds. Almost none of them are going to invest in that strategy, just because it has a social stigma tied to it. So, I'm not saying it won't return extremely well, I'm just saying [that] most public pension funds don't want to explain to the media why they are investing in a fund like that.
Where I think you could see significant demand is from family offices, because most family offices' main objective is to make as much money as they can. Some are very socially conscious, and maybe they won't allocate to strategies like that, but others will consider anything that they can generate a good return on.
View Comments and Join the Discussion!
Posted-In: AgecroftCannabis Hedge Funds Success Stories Tech Personal Finance Interview General Best of Benzinga