Why So Many Ex-NFL Players Struggle Financially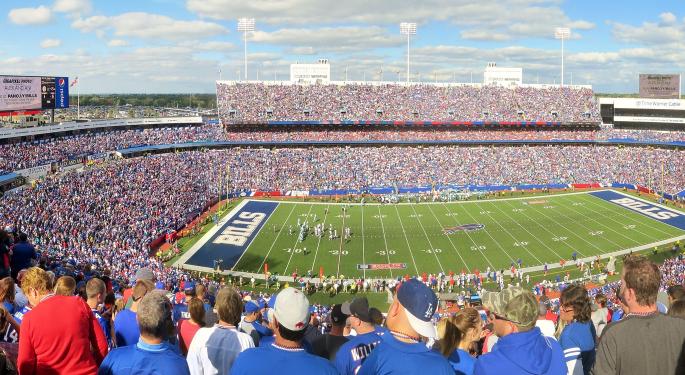 Former NFL linebacker Na'il Diggs recently wrote very candidly for SI.com about his financial struggles during and after his playing career, and why so many highly-paid NFL players end up broke after they retire. Diggs attributes, in part, the irresponsible financial behavior many players demonstrate begins with the culture in which they are raised.
Diggs' Story
"The league is largely made up of young African American men who come from socioeconomic backgrounds that predispose them to certain habits and influences," Diggs explained.
Unfortunately, many young athletes do not have financially-responsible role models at a young age.
"Simply put, dropping a 21-year-old kid into a career where he immediately makes more money than 99 percent of the world's population is a recipe for disaster," Diggs wrote.
While Diggs admits to spending "like there was no tomorrow" during his rookie season, he attempted to behave more responsibly with his money once he and his wife had their first child in 2005.
Related Link: History Shows Fed Tightening Will Likely Lead To U.S. Recession
The Difficulties Of Choosing The Right Advisors
Unfortunately, Diggs chose a financial advisor from a supposedly vetted list of vendors that the National Football League Players Association (NFLPA) gave to players. Diggs believes that his Wachovia advisor proceeded to repeatedly take advantage of his financial naivety. Ultimately, Diggs made a 45 percent down payment on a $1.4 million house and agreed to an interest rate well above the national average.
"That loan—because of the large down payment—presented zero risk to Wachovia, was more expensive to me than it should have been, and was worth tens of thousands of dollars in advisory fees and commissions to both the bank and our 'advisor,'" Diggs explained.
Not surprisingly, Diggs' home was ultimately foreclosed, and he claims to still be battling with Wells Fargo & Co (NYSE: WFC) to reclaim the balance of his down payment.
"It is my sincere hope that by sharing my story, professional athletes will learn to be wary of unscrupulous financial and investment 'advisors,' especially those that work for large financial institutions," he concluded.
Although many NFL players fall on hard financial times after retirement, they also have some unique advantages in the business world. In a special presentation at the 2016 Benzinga Fintech Awards, Tiki Barber and Mark Gerson, co-founders of Thuzio Executive Club, will have a "fireside chat" discussing how athletes can use their popularity to network on Wall Street, build a brand, create client relationships and build successful businesses.
Disclosure: The author holds no position in the stocks mentioned.
View Comments and Join the Discussion!
Posted-In: athletes Benzinga Fintech Awards financial responsibility FintechSports Top Stories Personal Finance General Best of Benzinga