How Long Do These 18 Home Improvements Last?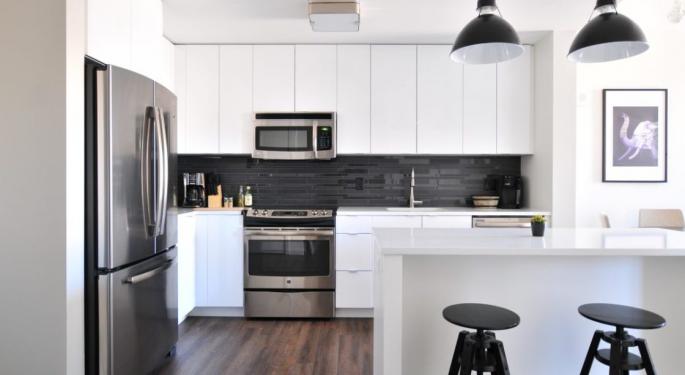 The following article originally appeared on Unison.com.
Let's face it: the maintenance on a home can be quite challenging.
"A house does not have a check engine light. In other words, you don't know something is wrong until it happens," says Frank Lesh, executive director of the American Society of Home Inspectors.
How Long Do Home Improvements Last?
The following chart—with expert recommendations from Frank Lesh—gives you a breakdown of 18 different home appliances and systems and how long each of them will likely last. Whether you're a new home buyer or a seasoned homeowner, print it out, post it on the bulletin board or the fridge, and take a look at it every once in awhile to remind yourself to give your home a needed check-up.
Get money for home improvements – no monthly payments – Unison HomeOwner
In addition to following a standard maintenance schedule, Lesh also recommends that you get your home inspected every couple of years to make sure everything is in good working order. See the full chart below:
Your Home Needs a Check Up
Because there are so many different systems and appliances that all work together to keep you safe and comfortable in your home, it's crucial to keep an eye on everything and to check up on things periodically.
"The reason it's important to [check on your home] is because it's easier to take care of it early when it's a little problem than if you wait until it fails. Maintaining and keeping track is a great idea," Lesh advises.
"I think it's important to not just know how to operate the dishwasher, but also ask yourself if the dishwasher was making a noise it wasn't before. You kind of listen and look at things. Don't just ignore them or turn the radio up if you hear a funny noise," Lesh says.
For homeowners—new homeowners especially—it's a good idea to have a running schedule of when you need to start looking at
replacing or repairing certain items in your home
. Of course, every home is different and every appliance and plumbing, heating, or cooling system is different so not every household will be on the exact same schedule.
Paying for Home Improvements
While it's always good to keep your home in tip-top shape, sometimes the cost of doing renovations and home improvements can be a lot to handle. That's why you should evaluate all the possible options for paying these expenses, including home equity loans,
home improvement loans
, or a home ownership investment. With a home ownership investment from a company like Unison, you can get the money you need for home improvements without taking on additional monthly payments.
The
Unison HomeOwner
program allows homeowners to unlock the equity in their home with a substantial cash payment they can use right now. You can unlock up to $500,000 of home equity. The money can go toward anything you want – including any home improvements or remodeling projects. Because it's a home ownership investment, not a loan, there are no monthly payments and no interest charges.
How does it work? Unison invests alongside you as a partner. In return for the company's investment in your home, they receive a portion of the future change in the value of your home. Unison shares both the upside and downside risk with you. When you choose to sell your home, up to 30 years later, if the home value rises, both you and Unison share in the appreciation. If the home value falls, both you and Unison share the loss.
With a home ownership investment, you get the money you need in order to make home improvements that increase the value of your home, without taking out a loan, paying interest or making monthly payments.
Learn more here
.
Photo credit: Unison
Posted-In: home improvement homebuying Housing unisonPersonal Finance General Real Estate Best of Benzinga
View Comments and Join the Discussion!