The Top 6 Hedge Fund Managers To Follow On Twitter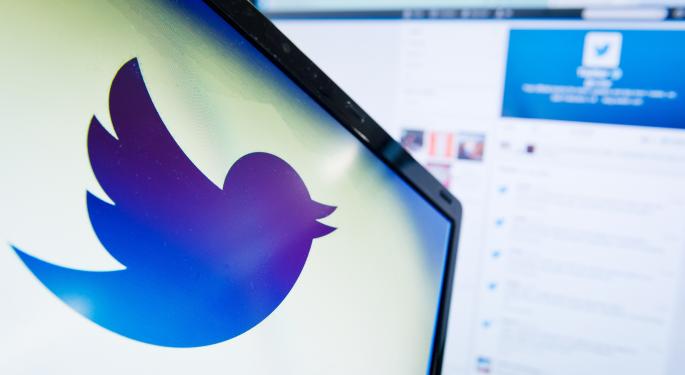 Twitter is all about following the right people. And for investors, a newsfeed that follows a handful of hedge fund managers could be useful.
The Chairman of Icahn Enterprises L.P. is not a very active tweeter. Nonetheless, when he does have something to say, it is usually worth reading it. Icahn usually comments on companies he invests in.
Our letter to @tim_cook re $AAPL on @YahooFinance Contributors "Sale: Apple Shares at Half Price" http://t.co/z4F2XMtHv8

— Carl Icahn (@Carl_C_Icahn) October 9, 2014
This Norwegian hedge fund manager (at Warren Capital) has a great insight on the markets and the wider economy.
Just a couple of things indicating that there is no longer a "raving bull market" going on in Norwegian High Yields.. pic.twitter.com/0b6tVvASyI

— Peter C. Warren (@PeterCWarren) November 20, 2014
Related Link: Twitter CFO Anthony Noto Just Mistakenly Tweeted

Bergen is another great tweeter who keeps his followers updated on insider rumors and comments on current events.
Rumor mill going on Ackman taking a stake in $UPS

— Mike Bergen (@BergenCapital) November 20, 2014
Mark Dow is one of the most active hedge fund managers on Twitter, commenting on several issues a day, from equity news to baby animals.

I can haz both? MT @AwwBabyAnimaIs: pic.twitter.com/e0zRnQFEla

— Mark Dow (@mark_dow) November 30, 2014

Oil just can't find a bottom

— Mark Dow (@mark_dow) December 8, 2014

The man behind Lex van Dam Trading Academy, 5-Step-Trading and Million Dollar Traders, Lex van Dam practices what he preaches about transparency through his active role in the Twitter-verse.
acc. to a US research firm the Dow has traded above its 5 day moving average for 27 days - the longest such streak since March 1928...

— Lex van Dam (@lexvandam) November 25, 2014
This widely-followed manager and founder of EmergingMoney.com provides investment advice and ideas periodically via his Twitter account.
fresh 4yr lows for #Aussie Dollar; We continue to say best strong #USD play is short $FXA, $FXC (toasted commodities)

— Tim Seymour (@timseymour) November 26, 2014
A Few Other Managers (Or Ex-Managers) Who Tweet
View Comments and Join the Discussion!
Posted-In: Anthony Davian Carl Icahn Cory JohnsonHedge Funds Topics Opinion Media General