5 Things Recode's Walt Mossberg Learned From Jeff Bezos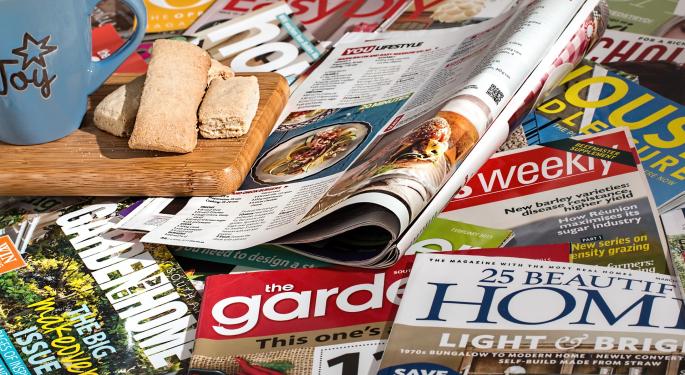 Walter Mossberg, Recode's Editor-at-Large recently interviewed Amazon.com, Inc. (NASDAQ: AMZN) President, CEO and Chairman of the Board Jeff Bezos at the Code Conference. Following the event, Mossberg appeared on CNBC on Wednesday, to talk about this dialogue. Below is a look into five things the editor learned from Bezos — also described in this Recode article.
It's All About Wandering And Taking Risks
One lesson learned from Bezos was about wandering down diverse ideas roads, encouraging brainstorming and taking risks. When working on a project, the CEO likes to be "stubborn on the vision, but flexible on the details," sticking with ideas until "the last high-judgment champion folds his or her cards."
Related Link: Tribune Publishing Re-Branded As Tronc, Hilarity Ensues
AI Is 'The Next Big Thing'
As suggested not only by Bezos, but also by Alphabet Inc (NASDAQ: GOOGL) (NASDAQ: GOOG)'s CEO Sundar Pichai and Facebook Inc (NASDAQ: FB)'s COO Sheryl Sandberg, artificial intelligence will be the next big thing in the tech innovation arena. Bezos described it as "gigantic," adding that, "It's probably hard to overstate how big of an impact it's going to have on society over the next 20 years."
However, he warned, privacy is still a concern, as current AI devices —like Amazon's Echo — collect "training data" and link it to specific people. "I believe [privacy] is an issue of our age and that we as a citizen-run democracy are going to have to deal with that," Bezos commented.
Amazon Video Does Not Compete With Netflix; It's A 'Flywheel'
When asked about Amazon's video offerings and its competition with Netflix, Inc. (NASDAQ: NFLX), Bezos responded that there was no such thing. Amazon Prime and Netflix are very different, he explained; in fact, many households subscribe to both these services.
Prime works as a sort of "flywheel," he continued. Every time Amazon content wins an award, more people become interested in its Prime service. At the same time, Prime members are more active and tend to buy more products online to amortize the annual fee they pay; so, the impact of media success is rather direct. "Every part of the service, including award-winning TV programming, is part of the flywheel that keeps the whole thing spinning and goods flying off the shelves," Mossberg explicated in his article.
Earth Is 'The Best Planet'
Talking about his private space company, Blue Origin, which wroks on reusable rockets, and how it differentiated from Elon Musk's SpaceX, Bezos explained that, while interested on similar ideas, his company is more focused on Earth, rather than Mars, like Musk's. "Let me assure you this [Earth] is the best planet [...] and we need to protect it," the chief executive stated. Interestingly, he proposed an effective way to do this: moving all heavy industry into orbit, where solar energy is never scarce, zoning Earth into residential and light industrial areas only.
Press Should Be Completely Free
Finally, Bezos went into his acquisition of the Washington Post in 2013 and Peter Thiel's battle with Gawker Media, condemning any activity that leads to "a climate of fear or chill" on the press. "Beautiful speech doesn't need protection. It's the ugly speech that needs protection," he assured.
He then went into Donald Trump's allegations that the Washington Post is some kind of tax scam. Trump is trying to "freeze or chill the media that are examining him," he concluded.
Posted-In: Code ConferenceAnalyst Color Education Analyst Ratings Tech Media Trading Ideas General Best of Benzinga
View Comments and Join the Discussion!