What Would It Mean If The AT&T-Time Warner Deal Were To Fall Apart?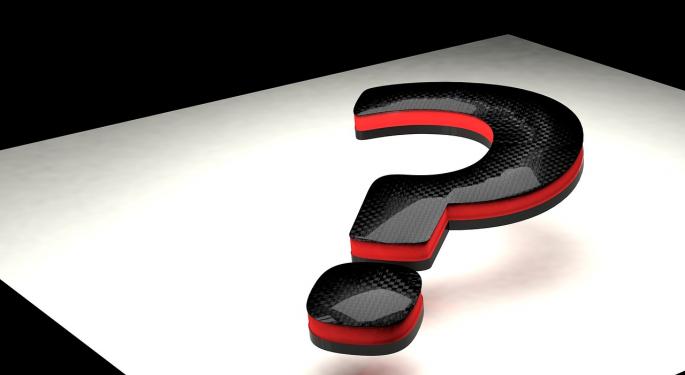 The mega merger between Time Warner Inc (NYSE: TWX)
and AT&T Inc. (NYSE: T) now has to clear some hurdles before the union can be declared effective. Given that the deal has to receive the blessings of the shareholders of Time Warner and pertinent regulatory agencies and possibly the support of incoming president Donald Trump, it looks like a tall order.
Whether the deal goes through to the finish line or stumble along the way is an arguable point.
Break-Up Fee
Assuming the deal hits the regulatory roadblock, AT&T is liable to pay $500 million to Time Warner as termination fee. Quoting Dealogic, a New York Times article stated that the amount is meager, representing just 0.59 percent of the total deal value of $85.4 billion, far less than the 4 percent usually involved in deals greater than $1 billion.
The low deal value could be reflective of AT&T's confidence that the deal would go through or the company wanting to keep it low, given mammoth amounts it had to cough up in earlier instances of failed deals.
Meanwhile, Time Warner is liable to pay AT&T $1.725 billion in break-up fees if its board goes back on its commitment ahead of the shareholder vote scheduled for February 15, or if it receives a higher competing bid.
The probability of the deal falling through could ease nerves of some companies that might have been hurt by the potential combination of the content creator (Time Warner) and the content distributor (AT&T).
Cable, Pay-TV Operators Could Breathe Easier
Eventually, when network speed increases, with the superfast 5G, AT&T's nationwide reach along with Time Warner's original content could pose a stiff competition to cable and pay TV companies such as Comcast Corporation (NASDAQ: CMCSA), Charter Communications, Inc. (NASDAQ: CHTR), COX COMMUNICATIONS, INC., DISH Network Corp (NASDAQ: DISH), etc.
AT&T also took a shot at Alphabet Inc (NASDAQ: GOOG) (NASDAQ: GOOGL)'s Google and Facebook Inc (NASDAQ: FB) with the deal, as it can use its data on its subscribers to better target them with more relevant offers.
Stripping AT&T Of Undue Advantage?
Another group of stakeholders, namely the consumers, may also welcome a blockade of the deal, as it will make it tough for streaming competitors to license the content they would need to compete with AT&T's planned DirecTV Now streaming video service.
The controversial zero-rating option is also seen to give AT&T an unfair advantage. Under this, select content and services won't count against users' data cap plans, making the favored content attractive to users than content from other sources.
Thus, there would be too many people longing to see the impending AT&T–Time Warner deal thwarted.
Meanwhile, AT&T is attempting to avoid a FCC scrutiny by concluding that Time Warner may not be required to transfer any of its FCC licenses to it in order to conduct its business after the closure of the deal. It now remains to be seen if AT&T and Time Warner can keep their tryst with the anticipated deal closure time frame of "before the end of 2017."
Posted-In: Dealogic FCC New York TimesM&A Movers Tech Trading Ideas General Best of Benzinga
View Comments and Join the Discussion!