Egalet Gets Grilled On Earnings Call By Unverified Caller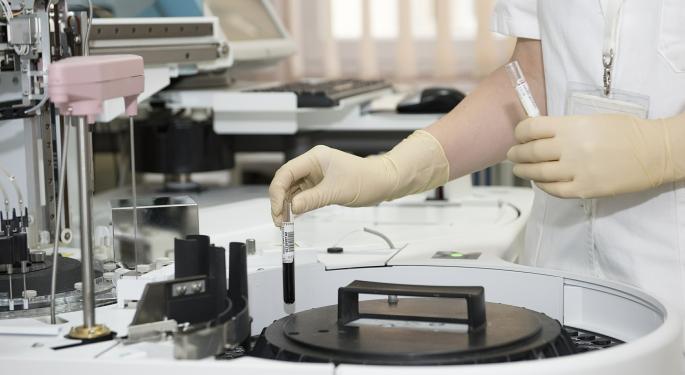 Egalet Corp (NASDAQ: EGLT), the specialty pharmaceutical company that develops and commercializes treatments for pain and other conditions, likely got "trolled" during its conference call.
During the conference call's Q&A session, an analyst named Christina Hung from Goldman Sachs posed a rather direct, if not rude question. While this in itself may not necessarily be unheard of, Seeking Alpha's transcript of the call shows that Goldman Sachs stated the analyst's "employment has not been verified."
The Question
The supposed analyst asked Egalet's management to justify its "negligible" sales of $20 million and $100 million losses in a market worth over $12.5 billion. Moreover, the person added that the company's U.S. Food and Drug Administration's approval of ARYMOA was a "disaster" which lead to the question to the company's CEO Robert Radie, "Don't you think it's time for management change, including yourself?"
Radie answered that while the question paints a scenario of "gloom and doom" this isn't what's going on.
"We have actually grown consistently quarter-over-quarter," Radie answered. "We are continuing to move our established products forward which we're very, very excited about. We believe that the introduction of ARYMO and the approval of ARYMO is a significant advancement for the company it validates the Guardian Technology and everything that we believed in."
Radie argued the management team will continue running the business the way it believes is the right way to do so.
The Follow-Up Question
The supposed analyst offered an even more direct follow-up question, which asked for management to justify its credibility moving forward. Perhaps Radie at this point sensed the "trolling" and his answer was brief and to the point.
"This is a very experienced management team," he answered. "We have all been part of a lot of different companies before and so we are going to continue to execute on our strategy and do everything that we can to be successful. Thank you"
See Also:
Tim Cook Was Disrespected During Apple's Conference Call: Jim Cramer
Troll Alert: Bud Fox Wants To Know If Harambe's Death Impacted Ruby Tuesday's Revenue
Posted-In: Christina Hung conference call EgaletEarnings News Management Top Stories Media Best of Benzinga
View Comments and Join the Discussion!