#PreMarket Primer: Friday, November 14: Tensions At All-Time High For G20 Summit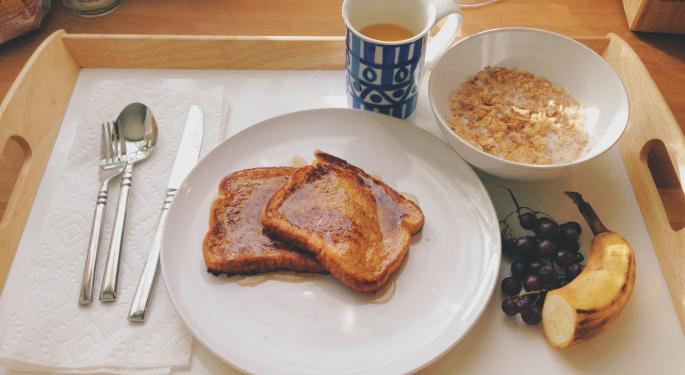 Over the weekend, leaders from the "Group of 20" will meet in Australia to discuss global issues. The meeting is expected to highlight the growing tension between the West and Russia as accusations that Russia has ramped up its military presence in Ukraine weigh on political relationships.
While the conference was set up to discuss economic growth and the global financial system, many see the conflict in Ukraine and global security taking the top bill.
Ukrainian officials have accused Russia of sending convoys of armed troops and armored vehicles across the boarder to support separatists in the war-torn city of Donetsk. A recent spike in fighting has suggested that the region's two-month-old ceasefire agreement may fall through.
In news around the markets:
Eurozone GDP Numbers Show Little Growth
GDP data out on Friday showed that the eurozone's largest economies saw only lackluster growth in the third quarter. Germany, historically the bloc's steam engine, grew just 0.1 percent. The French economy fared better with 0.3 percent growth, but the nation's second quarter GDP was revised down to a 0.1 percent contraction. The figures suggested that the region as a whole only narrowly avoided a recession in the third quarter, something that will likely put even more pressure on the European Central Bank.
Hachette, Amazon Come To Agreement After Months-Long Dispute
After a bitter, seven-month dispute over publishing, Hachette Book Group and Amazon.com, Inc. (NASDAQ: AMZN) came to an agreement that will allow Amazon to market and sell the publisher's books in both print and e-book formats. The two decided that Hachette would be allowed to set the prices of its books, but that the publishing company would only receive better terms if it gives its readers lower prices.
Halliburton In Talks To Acquire Baker Hughes
With oil prices seemingly in a free-fall, Halliburton Company (NYSE: HAL) is looking to acquire Baker Hughes Incorporated (NYSE: BHI). The Wall Street Journal reported that if the deal is made, it will likely move quickly with Halliburton paying a premium to Baker Hughes' market value. Even if the two do make an agreement, it is possible that regulators could deny the deal.
Hong Kong Protesters Head To Beijing In Hopes To Meet With Chinese Leader
With the protests in Hong Kong having lasted three months with no resolution, some of the student protesters are traveling to Beijing this weekend to make their case to the Chinese government. Protest leader Alex Chow announced on Thursday that he would make the trip along with two other protesters on Saturday in hopes to meet with Chinese leader Li Keqiang. The pro-democracy advocates face an uphill battle, as China has already condemned the protests, saying they are illegal.
Asian Markets
Asian markets were mixed. The NIKKEI gained 0.56 percent and the Hang Seng index was up 0.28 percent, but the Shanghai composite fell 0.26 percent, the KOSPI lost 0.78 percent and the Shenzhen composite was down 0.13 percent.
European Markets
Europe's markets were mixed; the FTSE lost 0.12 percent and the STOXX 600 was down 0.01 percent, but the DAX rose 0.16 percent and the CAC 40 was up 0.35 percent.
Energy futures were also mixed. WTI futures lost 0.75 percent, while Brent futures gained 0.04 percent. Gold and silver lost 0.76 percent and 1.83 percent, respectively, and industrial metals were also lower with the exception of Copper, which gained 0.08 percent. Aluminum was down 0.92 percent, zinc fell 1.32 percent and tin was also down 1.32 percent.
The euro continued to suffer against the dollar, falling 0.14 percent. However, the common currency gained 0.15 percent against the pound and 0.38 percent against the yen. The dollar was 0.53 percent higher than the yen, 0.29 percent higher than the Australian dollar and 0.22 percent higher than the pound.
Notable reports released on Thursday included:
Stocks moving in the #PreMarket included:
Notable releases expected on Friday include:
SFX Entertainnment (NASDAQ: SFXE) is expected to report third quarter EPS of $0.06 on revenue of $165.26 million.
Metalico, Inc. (NYSE: MEA) is expected to report third quarter EPS of $0.01 on revenue of $146.07 million, compared to last year's loss of $0.58 per share on revenue of $135.78 million.
Economics
Notable economic releases expected on Friday include eurozone CPI, eurozone GDP and U.S. retail sales.
For a recap of Thursday's market action, click here.
Tune in to Benzinga's #PreMarket info show with Tim Melvin, Michael Lamothe & Harlan Pyan here.
Posted-In: Amazon.com Baker HughesEarnings News Commodities Forex Pre-Market Outlook Markets
View Comments and Join the Discussion!