#PreMarket Primer: Tuesday, October 14: US Hospitals To Receive More Ebola Training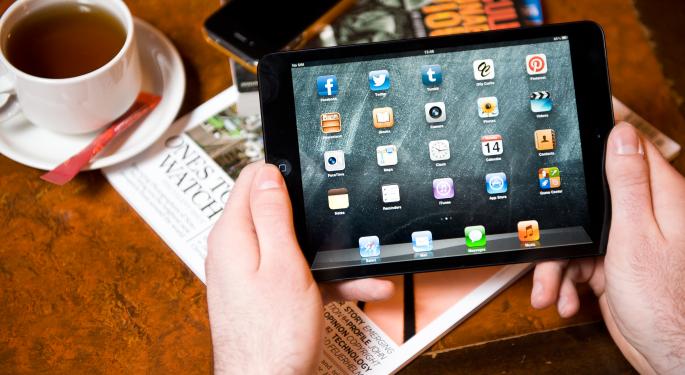 On Monday, the director of the U.S. Centers for Disease Control and Prevention, Dr. Thomas Frieden, apologized for his remark over the weekend that the 26-year-old Dallas nurse who contracted Ebola had breached protocols.
Instead, he said the CDC is working to provide better training in order to contain the spread. He also said the organization is looking at how the nurse became contaminated in order to better tailor its training on caring for Ebola patients.
The nurse, Nina Pham, became the first person to be infected with Ebola on U.S. soil over the weekend after she cared for a Liberian patient with the disease. The CDC said Pham is clinically stable, and there are reports that she received a blood transfusion from someone who has survived the disease.
In news around the markets:
IEA Reduces Energy Outlook
The International Energy Agency reduced its global growth forecast for the third time on Tuesday, warning that crude prices may drop even further as oversupply continues to weigh. The agency reduced its 2014 forecast by 200,000 barrels per day and cut its 2015 expectations by 300,000 bpd to 93.5 million bpd. A sluggish global economy coupled with increasing supply from the U.S. and several OPEC suppliers has the IEA expecting to see prices continuing to drop until demand picks up again.
Hong Kong Protesters Vow To Restore Barricades Peacefully
Police removed a barricade blocking one of Hong Kong's vital roads on Tuesday with no resistance from the protesters who put it up. After fighting ensued on Monday when civilians opposed to the protests began to tear down barricades in frustration, the protesters have vowed not to engage in physical violence and instead rebuild their blockades when they are taken down. Taxi drivers have threatened to dismantle the protest sites themselves if they are not gone by Wednesday as the closed streets have reduced their business by about 50 percent.
Google Introduces Paid Membership Service
In an effort to compete with Amazon.com, Inc. (NASDAQ: AMZN), Google Inc (NASDAQ: GOOG) is going to offer a membership for its Google Express service. The membership, similar to Amazon Prime, will allow customers to pay $10 per month or $95 per year to enjoy same day or overnight delivery on orders that total more than $15. The service will also expand to Washington D.C., Boston and Chicago after beginning in New York City, San Francisco and Los Angeles.
Russian Hackers Used Windows Bug To Access Data From NATO, EU
The cyber intelligence firm iSIGHT Partners has said that hackers from Russia broke into and spied on computers used by NATO, the E.U., Ukrainian officials and energy and telecom businesses. The firm said it was unclear what data was taken, but that they had used a bug in Windows in order to break into the systems. After being informed of the bug, Microsoft Corporation (NASDAQ: MSFT) announced that it will release an update on Tuesday that will rectify the problem.
Asian Markets
Asian markets were mostly lower with the exception of the KOSPI, which rose 0.11 percent. The NIKKEI was down 2.38 percent, the Shanghai composite fell 0.25 percent, the Shenzhen composite was down 0.22 percent and the Hang Seng index fell 0.41 percent.
European Markets
European markets were down across the board; the FTSE fell 0.74 percent, the STOXX 600 lost 1.04 percent, the CAC 40 was down 1.05 percent and the DAX lost 0.85 percent.
Energy futures were lower; Brent futures lost 1.14 percent and WTI futures were down 1.08 percent. Gold and silver gained 0.26 percent and 0.86 percent, respectively, and industrial metals were higher with the exception of tin, which lost 0.25 percent.
The dollar picked up some strength on Tuesday, gaining 0.07 percent against the yen, 0.82 percent against the pound and 0.41 percent against the Australian dollar. The euro lost ground, falling 0.77 percent against the dollar and 0.70 percent against the yen.
Earnings
No notable reports were released on Monday.
Stocks moving in the #PreMarket included:
Notable releases expected on Tuesday include:
Economics
Notable economic releases expected on Tuesday include French CPI, the French current account, Spanish CPI, Italian CPI, British PPI, Germany's ZEW survey and the British house price index.
For a recap of Monday's market action, click here.
Tune in to Benzinga's #PreMarket Prep show with Angie Maguire, Ashraf Laidi & Nic Chahine here.
Posted-In: Amazon.com Dr. Thomas FriedenEarnings News Commodities Forex Pre-Market Outlook Markets
View Comments and Join the Discussion!