#PreMarket Primer: Thursday, September 18: Scotland Heads To The Polls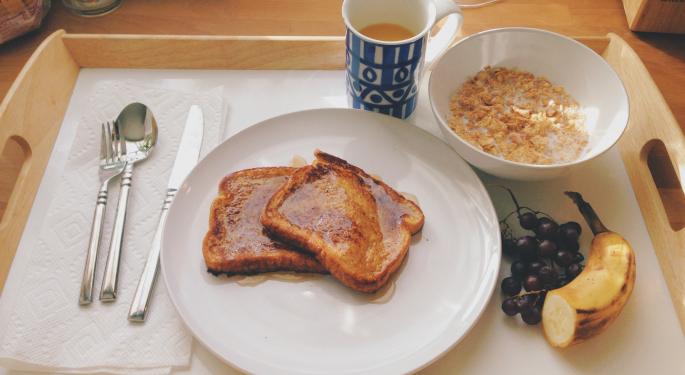 Markets will be anxiously watching Scotland on Thursday as the nation begins a vote on whether or not to remain a part of the U.K.
Polls out on Wednesday showed that those opposed to independence have a slight edge over supporters, but that around 10 percent of the nation remained undecided. Among other concerns, Scotland will be unable to use the pound if independence is granted, something that will likely persuade voters in the financial community to vote against the referendum.
Several large banks have already said that they will move their headquarters out of Scotland if independence is granted and instead establish themselves in London.
Top News
In other news around the markets:
The Federal Reserve did not reword its forward guidance at its policy meeting on Wednesday and instead stressed the importance of economic indicators in its decision-making process. The Fed said it was planning to finish tapering its quantitative easing program in October, but maintained that it would keep interest rates low for a "considerable time." Although the bank was reluctant to provide details about when it would begin increasing interest rates, it did hint that rates would likely rise quickly once the bank started.
On Wednesday, the U.S. House of Representatives stood behind President Barack Obama and approved his plans to combat Islamic militants in Syria by offering training and arms to rebels. The president also vowed to control U.S. strikes in Syria more closely than those performed in Iraq as the military campaign in Syria is more likely to draw the U.S. further into the region's conflict. Obama has said that all strikes in Syria will require his personal signoff before being carried out.
Kiev agreed to allow self-governance powers to several parts of Ukraine while negotiating another ceasefire with rebel groups and the Kremlin. Moscow praised the decision, saying Ukraine's willingness to negotiate was a positive "step in the right direction," but critics say Ukraine is giving up too much to Russia.
On Wednesday, the Senate Armed Services Committee released the results of its year-long probe into cypher intrusions, which showed that Chinese hackers have infiltrated several of the U.S. defense systems. The hackers, proven to be associated with the Chinese government, were able to break into systems from a wide range of sectors, including airlines, technology companies and government contractors that control the location of U.S. troops and equipment.
Asian Markets
Asian markets were mostly higher, with the exception of the KOSPI and the Hang Seng index, which fell 0.72 percent and 0.85 percent, respectively. The NIKKEI was up 1.13 percent, the Shanghai composite gained 0.35 percent and the Shenzhen composite was up 0.59 percent.
European Markets
Europe's markets were up across the board; the FTSE gained 0.38 percent, the STOXX 600 rose 0.76 percent, the DAX increased 0.97 percent and the CAC 40 was up 0.59 percent.
Energy futures were lower; Brent futures lost 0.12 percent, and WTI futures fell 0.20 percent. Gold lost 0.98 percent, and silver was down 1.20 percent, and industrial metals were also down across the board. Copper fell 0.32 percent, aluminum lost 1.33 percent, zinc was down 0.53 percent and tin fell 0.21 percent.
The dollar lost some ground on Thursday morning after rallying on Wednesday following the U.S. Federal Reserve's policy meeting. The greenback lost 0.10 percent to the euro, 0.37 percent to the pound and 0.13 percent to the Australian dollar, but gained 0.26 percent against the yen.
Earnings
Notable earnings released on Wednesday included:
Stocks moving in the Premarket included:
Notable earnings expected on Thursday include:
Economics
Thursday's economic calendar will be relatively busy with notable releases including British retail sales, U.S. initial and continuing jobless claims, U.S. housing starts and Korean PPI.
For a recap of Wednesday's market action, click here.
Tune into Benzinga's pre-market info show with Reggie Middleton, Kiana Danial & Harlan Pyan here.
Posted-In: David Cameron Federal ReserveEarnings News Commodities Forex Pre-Market Outlook Markets
View Comments and Join the Discussion!