#PreMarket Primer: Monday, August 18: Jackson Hole Draws Market Attention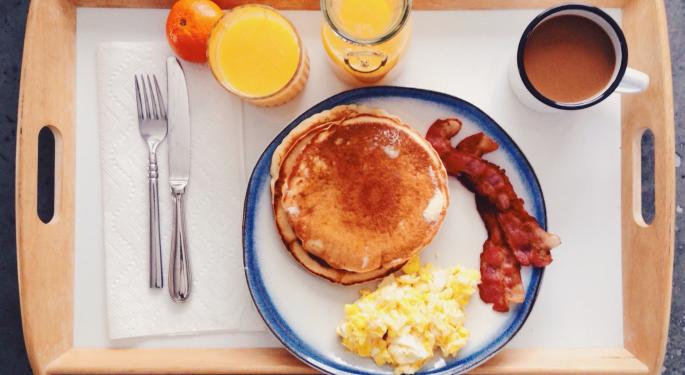 Central bankers and economists from around the world will gather in Jackson Hole, Wyoming, this weekend to discuss the direction of the global economy from August 21-23. The meeting is expected to captivate markets as investors look for any clues about future monetary policy.
Fed Chair Janet Yellen, set to speak on Friday, is widely expected to maintain her previous call for patience on an interest rate rise despite the country's rapidly improving labor market. Most don't expect to see any major surprises from the meeting, but instead more reassurance about the direction of central banks around the world.
In other news around the markets:
Over the weekend, Iraqi forces continued their push to retake the Mosul Dam with the help of U.S. air support. The dam, the nation's largest, is a key stronghold for Islamist militants, as it would allow them to flood or cut off power and electricity to cities in the north. As of Sunday, the Kurdish forces had not gained control of the dam itself, but had retaken a large part of the surrounding area.
On Monday, the tension between Russia and Ukraine eased slightly after reports that the two had come to an agreement regarding humanitarian aid. Russia's Foreign Ministry announced that the two had agreed on the terms of Moscow's aid convoy, but that progress on a ceasefire agreement was sluggish.
The Department of Justice piled more charges onto FedEx last week as part of an investigation into illegal prescription drug sales. On Friday, the company was accused of conspiracy to launder money, as the delivery services company was allegedly aware that some of the payments for its service came from false prescriptions. Despite the mounting charges, the company maintained its innocence and vowed to plead 'not guilty.'
Volvo is preparing to release its first SUV model since becoming a Chinese company. The new model, called the XC90, is expected to fall in the $65,000-$135,000 price range and will be a key turning point for the company. If the car is successful, it could help the company grow its market share in Europe and the U.S. after a few years of decline in both markets.
Asian markets were mostly higher with the exception of the KOSPI, which lost 0.49 percent. The Shanghai composite was up 0.57 percent, the NIKKEI gained 0.03 percent and the Shenzhen composite rose 1.20 percent.
European Markets
Europe's markets began the week on a high note; the FTSE gained 0.57 percent, the STOXX 600 was up 0.98 percent, the DAX rose 1.47 percent and the CAC 40 was up 1.23 percent.
Energy futures were lower as geopolitical risks subsided. Brent futures lost 1.09 percent and WTI futures were down 0.81 percent. Gold was down 0.34 percent, but silver gained 0.15 percent and Industrial metals were also mixed. Copper and zinc both fell by 0.13 percent, but aluminum and tin were up by 0.15 percent and 0.11 percent, respectively.
The euro began the week on the decline, losing 0.09 percent against the dollar and 0.40 percent against the pound. The dollar was up 0.11 percent against the yen and 0.19 percent against the franc, but lost 0.22 percent against the pound and 0.13 percent against the Canadian dollar.
Earnings
Notable earnings released on Friday included:
Estee Lauder Companies (NYSE: EL) reported second quarter EPS of $0.45 on revenue of $2.73 billion, compared to last year's EPS of $0.24 on revenue of $2.41 billion.
Dillard's (NYSE: DDS) reported second quarter EPS of $0.80 on revenue of $1.47 billion, compared to last year's EPS of $0.86 on revenue of $1.52 billion.
Stocks moving in the Premarket included:
Notable earnings releases expected on Monday include:
Urban Outfitters (NASDAQ: URBN) is expected to report second quarter EPS of $0.49 on revenue of $807.45 million, compared to last year's EPS of $0.51 on revenue of $758.52 million.
Perfect World Co. (NASDAQ: PWRD) is expected to report second quarter EPS of $0.41 on revenue of $149.76 million, compared to last year's EPS of $0.27 on revenue of $115.44 million.
Economics
Monday will be a relatively quiet day for economic data with releases including New Zealand PPI, South Korean PPI and Hong Kong's unemployment rate
For a recap of Friday's market action, click here.
Tune into Benzinga's pre-market info show with Kara Swisher, Greg Harmon, Jim Lacamp & Greg Michalowski here.
Posted-In: FedEx CorporationEarnings News Eurozone Commodities Forex Pre-Market Outlook Markets
View Comments and Join the Discussion!