#PreMarket Primer: Friday, August 15: Nouri al-Maliki Steps Down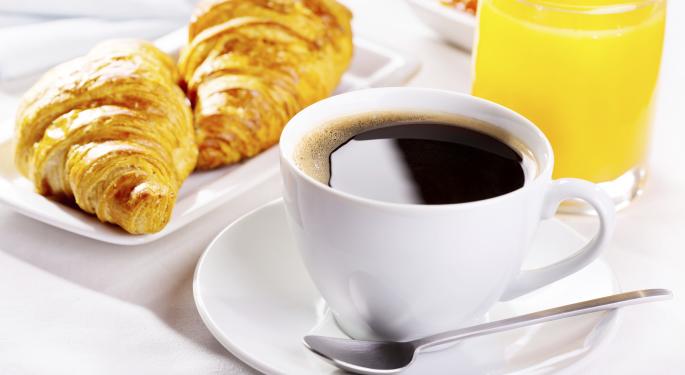 Markets let out a sigh of relief on Thursday after Iraqi Prime Minister Nouri al-Maliki agreed to step aside and relinquish his title.
Maliki had many worried as earlier this week he deployed special forces in Baghdad and attempted to dispute his successor's appointment in Iraqi courts.
With Maliki out of the picture, the U.S. is hoping that the Iraqi government will become more accommodating to smaller political groups, thus reducing support for extremist groups.
In other news around the markets:
On Friday, Apple announced that it was planning to store data from its Chinese users in China, marking the first time an American tech company has been willing to use data centers in China. Worries about censorship and privacy have long kept international firms wary of using the data centers, but Apple's new partnership with China Telecom marks a turning point, as Apple says the company will not have access to the encrypted customer data.
On Thursday, Coca-Cola announced that it would buy a 16.7 percent stake in Monster Beverage Corp and choose two directors to sit on Monster's board. The agreement will allow Coca-Cola to expand its presence in the rapidly expanding energy drink space.
A Russian convoy of humanitarian aid arrived at the Ukrainian border on Friday and is currently being inspected by Ukrainian officials. The supplies are destined for Donetsk and other eastern Ukrainian cities that have been affected by the nation's conflict. The inspection is an important step in easing tension between Ukraine and Russia, as the convoy was originally believed to be a façade to move Russian troops into Ukraine.
On Friday, SeaWorld is expected to announce a planned several hundred million dollar investment into the expansion of its killer whale habitats. The company has been under pressure from animal rights activists who say SeaWorld's killer whale shows are an act of animal cruelty. The accusations have gained popularity from a documentary called Blackfish, hurting the attendance at the company's parks.
Asian markets ended the week on a positive note; the NIKKEI was up 0.02 percent, the Shanghai composite rose 0.92 percent, the KOSPI gained 0.04 percent, the Shenzhen composite was up 1.22 percent and the Hang Seng index rose 0.62 percent.
European Markets
Europe's markets were higher with the exception of Italy's MIB, which lost 0.29 percent. The FTSE was up 0.65 percent, the STOXX 600 gained 0.53 percent, the DAX rose 0.53 percent and the CAC 40 was up 0.59 percent.
Energy futures were mixed; Brent futures rose 0.10 percent and WTI futures were down 0.17 percent. Gold and silver were modestly lower, down 0.08 percent and 0.01 percent, respectively, while industrial metals were mixed. Copper was flat and tin gained 0.20 percent, but aluminum lost 1.43 percent and zinc was down 0.35 percent.
The euro gained on Friday despite soft GDP data and traded at $1.3384, up 0.23 percent against the yen and 0.11 percent against the pound. The dollar was lower against the pound and the franc, down 0.05 percent and 0.17 percent, respectively, but gained 0.09 percent against the yen.
Earnings
Notable earnings released on Thursday included:
Stocks moving in the Premarket included:
Notable earnings releases expected on Friday include:
Estee Lauder Companies (NYSE: EL) is expected to report second quarter EPS of $0.56 on revenue of $2.66 billion, compared to last year's EPS of $0.24 on revenue of $2.41 billion.
Economics
Notable economic releases expected on Friday include U.S. industrial production, U.S. PPI and British GDP.
For a recap of Thursday's market action, click here.
Tune into Benzinga's #PreMarket Prep today to hear Rachel Shasha, Nate Tobik & Tim Melvin by clicking here!
Posted-In: Earnings News Eurozone Futures Commodities Previews Forex Global
View Comments and Join the Discussion!