#PreMarket Primer: Wednesday, August 13: Tension Spreads Through Baghdad As Maliki Refuses To Step Aside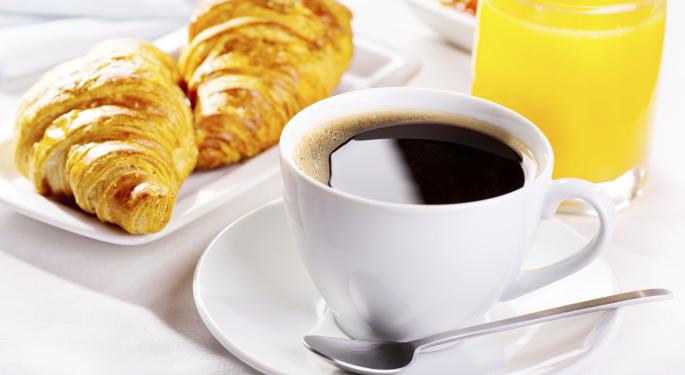 On Tuesday, the US sent 130 additional troops to Iraq to help free a group of Iraqi citizens who have been trapped on Mount Sinjar by Islamic State militants.
However, while the US worked to get the conflict in Northern Iraq under control, political turmoil has took hold in Baghdad, setting the stage for a dangerous political battle.
Though Haider al-Abadi has been named Iraq's new Prime Minister, Nouri al-Maliki has refused to step aside and let Abadi take over his role. The situation has created chaos in the capital with at least 17 people killed in car bombings on Tuesday and a suicide bomber near Abadi's home.
In other news around the markets:
FleetCor Technologies announced that it was planning to buy Comdata Inc from Ceridian LLC for $3.45 billion. The deal will allow FleetCor to expand its business into the virtual payments space as Comdata produces gift cards and payroll cards among other services.
On Wednesday, China's National Bureau of Statistics released a report showing that industrial production met expectations with a 9 percent increase in July, but that retail sales missed the mark with just a 12.2 percent rise. The data compounded growing worries about the Chinese economy and added to speculation that Beijing would need to introduce further stimulus measures in the future.
As the Ukrainian army tightened its ring around Donetsk, the last major separatist stronghold, rebel forces ambushed a military bus, killed twelve Ukrainian soldiers and took an unknown number captive. The incident marks the nationalist fighters' largest loss of life in a single day since the fighting began.
Following April's sales tax hike, the Japanese economy struggled in the second quarter with a steep contraction. Real gross domestic product fell 6.8 percent from April to June, a bit better than the forecast 7.1 percent drop. Most expect that the sharp decline could prompt Japanese policymakers to provide new stimulus measures to help deal with the effects of a higher sales tax.
Asian markets were higher; the NIKKEI gained 0.35 percent, the Shanghai composite was up 0.06 percent, the KOSPI gained 1.02 percent, the Shenzhen composite rose 0.10 percent and the Hang Seng index was up 0.81 percent.
European Markets
European markets were up across the board; the FTSE rose 0.04 percent, the STOXX 600 rose 0.44 percent, the DAX gained 0.95 percent and the CAC 40 was up 0.74 percent.
Energy futures were lower after reports that OPEC's output had risen in July. Brent futures were down 0.41 percent and WTI futures lost 0.08 percent. Gold lost 0.13 percent, but silver was up 0.03 percent and industrial metals were also mixed. Copper lost 0.73 percent but aluminum and zinc gained 0.91 percent and 1.13 percent respectively.
The dollar was higher on Wednesday, gaining 0.16 percent against the euro, 0.21 percent against the yen and 0.18 percent against the franc. The euro continued its slide and lost 0.11 percent against the pound and 0.40 percent against the Australian dollar.
Earnings
Notable earnings released on Tuesday included:
Stocks moving in the Premarket included:
Notable earnings releases expected on Wednesday include:
Economics
Notable economic releases expected on Wednesday will include US retail sales, US oil inventory data, eurozone industrial production, the British unemployment rate, Spanish CPI, French CPI and German CPI.
For a recap of Tuesday's market action, click here.
Tune into Benzinga's #PreMarket Prep today to hear Nic Chahine, William Decker & Rev. Emmanuel Lemelson by clicking here!
Posted-In: Earnings News Eurozone Futures Commodities Previews Forex Events
View Comments and Join the Discussion!