#PreMarket Primer: Monday, August 11: Negotiations To End The War In Gaza Continue Amid Fragile Ceasefire Extension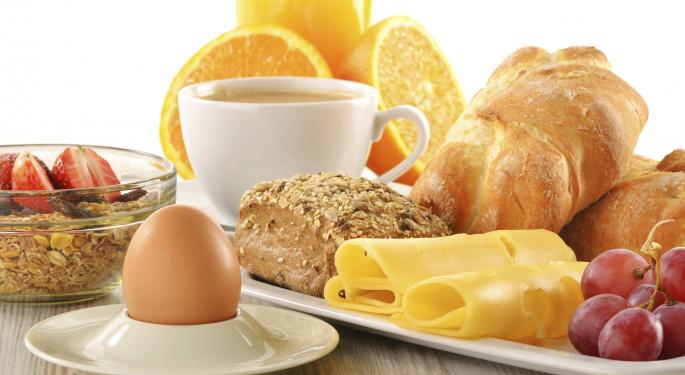 Israel and Hamas agreed to another 72-hour ceasefire over the weekend which went into effect on Sunday, giving officials a limited amount of time to broker a lasting treaty before the violence begins again.
Negotiators flocked to Cairo on Monday in an effort to find a more permanent way to end the violence that has killed nearly 2,000 people on the Gaza strip, most of them civilians. Israeli government officials have said they are open to indirect talks with Palestine as long as the truce agreement is adhered to.
In other news around the markets:
U.S. airstrikes over the weekend appeared to be doing their job as Islamic State militants retreated in parts of Northern Iraq and Kurdish forces were able to take back some of their lost ground. However, Iraqi Prime Minister Nouri al-Maliki gave a surprising speech on Sunday night in which he accused the nation's President of constitutional violations. Al-Maliki is under international pressure to resign, but a parliamentary meeting set to discuss his replacement was postponed until August 19.
General Motors' ignition switch issues deepened after the company lost a bid to dismiss allegations that it concealed evidence during an investigation into Brook Melton's death. GM is being accused of hiding evidence and having a GM engineer lie under oath.
With an ongoing pricing dispute with Hachett Book Group upsetting thousands of authors whose book sales are being affected, Amazon.com is now taking on Disney using similar tactics. Customers are unable to pre-order several Disney films in an effort to squeeze sales and make Disney bend to its will.
On Sunday, the Ukrainian military made a final push to take away Donetsk, the pro-Russian separatists' largest stronghold. Ukrainian officials have said their troops are making steady progress, but at the cost of the city's civilian infrastructure. Russia has been in talks with Kiev recently to discuss how to deliver relief to rebel-controlled Ukrainian cities.
Related Link: Earnings Expectations For The Week Of August 11: Cisco, Deere, Wal-Mart And More
Asian markets were also higher, the NIKKEI was up 2.38 percent, the Shanghai composite rose 1.38 percent, the KOSPI gained 0.41 percent, the Shenzhen composite was up 1.48 percent and the Hang Seng index gained 1.29 percent.
European Markets
Europe's markets were also up across the board; the FTSE rose 0.65 percent, the STOXX 600 gained 1.13 percent, the DAX rose 1.31 percent and the MIB was up 1.56 percent.
Energy futures were mixed; Brent futures lost 0.09 percent and WTI futures were up 0.16 percent. Gold and silver lost 0.14 percent and 0.18 percent, respectively, and industrial metals were also lower, with the exception of copper, which gained 0.09 percent. Zinc had the largest loss, down 1.46 percent.
The euro continued its downward slide, losing 0.20 percent to the dollar, 0.34 percent to the pound and 0.13 percent to the yen. The dollar was flat against the yen and gained 0.12 percent against the franc, but fell 0.11 percent against the pound.
Earnings
Notable earnings released on Friday included:
Stocks moving in the Premarket included:
Notable earnings releases expected on Monday include:
Economics
Monday's economic calendar will be relatively quiet with notable releases including the U.S. Federal Budget balance, Japanese household confidence and Canadian housing starts.
For a recap of Friday's market action, click here.
Tune into Benzinga's pre-market info show with Dennis Dick and Joel Elconin here.
Posted-In: Earnings News Eurozone Futures Commodities Previews Forex Events
View Comments and Join the Discussion!