Earnings Expectations For The Week Of July 7: Alcoa, Wells Fargo And More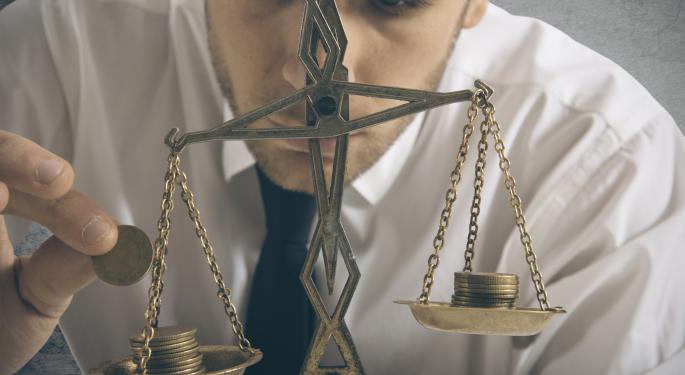 Alcoa (NYSE: AA), the traditional kickoff to a new earnings season, steps into the earnings spotlight this week, and analysts are looking for mixed results for the second quarter. Will that be a harbinger for reports to come?
Things really get started when Wells Fargo (NYSE: WFC), the first of the big banks, shares its results at the end of the week. Here again, the consensus forecast for the second quarter calls for mixed results.
Below is a closer look at what analysts anticipate from these two reports and some of the week's other most prominent ones.
Alcoa
The second-quarter forecast for this maker of aluminum and aluminum products calls for earnings per share (EPS) to be up around 42 percent from the year-ago period to $0.12 in Tuesday's report. However, revenues are expected to fall more than three percent to $5.64 billion.
Note that the consensus EPS estimate has not changed in the past 60 days, but Alcoa topped consensus EPS expectations by 80 percent in the first quarter. So far, the consensus forecast for the current quarter has EPS up more than 21 percent but on a marginal decline in revenue, relative to a year ago.
Wells Fargo
Analysts expect this San Francisco-based financial giant to say that it had earnings of $1.01 per share in its second quarter. That would be up from $0.98 per share in the year-ago period. But revenues are forecast to have retreated from $21.38 billion a year ago to $20.81 billion for the three months that ended in June.
In the previous four quarters, analysts underestimated Wells Fargo earnings by between two and nine percent. The consensus EPS estimate for the second quarter has ticked up by a penny in the past 60 days. The company is scheduled to share its results Friday before the markets open.
See also: Benzinga Weekly Preview: Markets Looking For Hints From The BOE About A Rate Hike
Family Dollar
The second largest variety store operator in the United States is expected to report earnings of $0.89 per share in Thursday morning's report. That would be down from a profit of $1.05 per share in the same period of last year. Note that analysts underestimated its per-share earnings in the previous two quarters.
Family Dollar (NYSE: FDO) also is expected to say revenues grew less than two percent from a year ago to $2.62 billion for the fiscal third quarter. So far sales for the current period are predicted to be more than two percent higher to $2.56 billion, with EPS coming to $0.78, or down about nine percent year-on-year.
Fastenal
When it shares its results early Friday, this Minnesota-based fastener maker is expected to say its profit for the second quarter increased by three cents per share from a year ago to $0.44. But note that the consensus estimate has ticked down in the past 30 days from $0.45.
In addition, the forecast calls for Fastenal's (NASDAQ: FAST) quarterly revenues to total $952.95 million. That would be more than 12 percent higher than a year ago. Analysts thus far are looking sequential and year-over-year growth on both the top and bottom lines for the current quarter.
Infosys
The forecast for this IT and outsourcing company based in India calls for earnings of $0.76 per share and for revenue to come to $2.13 billion for the most recent quarter. In the year-ago fiscal first quarter, Infosys (NYSE: INFY) posted a profit of $0.73 per share and revenue came to $1.99 billion.
Analysts seem certain, as their consensus EPS forecast has not changed in the past 60 days, and estimates only range from $0.74 and $0.79. Look for Infosys to share its latest results Friday before the opening bell.
See also: 3 Reasons The 'Recovery' Will Be Challenged Through 2015
Progressive
In its report early Thursday, Progressive (NYSE: PGR), one of the largest U.S. auto insurers, is expected to report that its EPS increased from $0.39 per share in the year-ago quarter to $0.48 for the three months that ended in June. Note that 60 days ago that consensus EPS estimate was just $0.39.
Progressive's revenues for the second quarter are predicted to have grown almost six percent to $4.64 billion, relative to the same period of last year. So far the forecasts have revenue up more than five percent in both the current quarter and for the full year.
Keep up with all the latest breaking news and trading ideas by following us on Twitter.
View Comments and Join the Discussion!
Posted-In: Alcoa family dollar FastenalEarnings News Previews Pre-Market Outlook Trading Ideas Best of Benzinga