Learning From Facebook's IPO To Invest In Twitter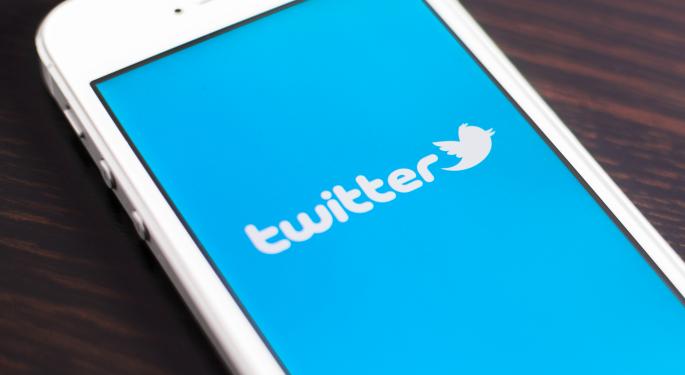 Two years after its initial public offering, any investor that participated in the Facebook (NASDAQ: FB) IPO is sitting on a nice profit.
Since debuting at $42.00 on May 18, 2012, it has been a wild ride for investors in the issue. After closing at $38.23 that day, it went into a tailspin that did not end until it bottomed on September 4, 2012, at $17.55.
Twitter (NYSE: TWTR) shares have taken a much different course. Let's examine the details of both IPOs to determine if TWTR is worth taking a look at as a potential investment.
The Social Network
After years of resisting buyouts and going public, Facebook CEO Mark Zuckerberg finally relented. In 2006, Facebook was courted by Viacom and Yahoo. One year later, Microsoft outbid Google to purchase a 1.6 percent stake for $240 million. In 2009, Digital Sky Technologies received a better deal than Microsoft when the company purchased nearly a two percent stake for $200 million.
Related: Don't Buy The Rumor, Buy The Pullback
Wall Street overestimated the company's initial valuation. While the company was aiming for a $28 to $35 IPO range, the Street suggested a higher price.
Because of strong demand (primarily from retail investors), it was too tempting for the underwriters not to take advantage of.
On May 14, at Wall Street's urging, the target price was raised from $34 to $38, with some ultra-greedy investment bankers suggesting a $40 valuation. If not for a dip in the stock market the day before the IPO, this scenario may have come to fruition.
Also, on May 16, due to high demand, Facebook announced it would see 25 percent more shares than originally planned. This meant the stock would IPO with a gargantuan 421 million shares.
The underwriters finally settled on a $38.00 valuation, which was exceeded by four points upon its chaotic opening. Since the NASDAQ system was ill-equipped for the onslaught of orders, many investors did not receive confirmation of their entry price for days.
For a look at how crazy the trading activity was on the that day - check out the video below.
At $38.00 or $104 billion, Facebook became the largest valuation to date for a new publicly traded company. To put this into proper perspective, when Facebook closed one week later at $26.81 it still had a mind boggling price/earnings ratio of 85, a lofty valuation considering it had just posted a decline in both earnings and revenue in the first quarter of 2012.
With too many shares becoming available at too high of a price, the outcome was inevitable. As a result of the instant losses confronting both large and small investors, they raced for the exits and cut the price by over 50 percent over the next four months.
Patient investors that waited for Facebook to come into the lower range of its original valuation still took some heat, but much less than those that "liked" the issue on its first day of trading.
The Other Social Platform
On September 15, 2013, Twitter announced that it had filed papers with the SEC for its IPO. One month later, the company declared that it would debut on the New York Stock Exchange with a much smaller float of 70 million shares. Many viewed its debut on the NYSE as a direct response to the fiasco that occurred on the NASDAQ system during Facebook's IPO.
As a result of the much lower float, Twitter shares skyrocketed, trading at a huge premium to its original valuation ($45.00 vs. $26.00). This time around, investors planned to be more patient and wait for it to drift down closer to its original valuation.
After the brief dip under $40.00 was short-lived, those investors waiting for the Facebook scenario to unfold began to doubt their strategy. Once Twitter breached the $50.00 level, the buying frenzy was on in full force. Investors were determined not to miss out on the next Google or Apple.
Throw in a couple of Wall Street coverage initiations and shorts scrambling for cover, and Twitter nearly doubled in the month of December from its $38.80 low to its $74.73 high.
Related: There Are Bulls, There Are Bears -- And Then There Is Doug Kass
Keep in mind, all of this taking place before the company disclosed earnings as a public company. Once that information became available, it was all downhill, erasing all of its gains and much more.
And with the lock-up period expiring last week, Twitter blasted through its all-time low ($38.80) and did not find support for over $9.00 lower until it bottomed at $29.51. Since making the low, Twitter has rebounded to $34.10, before falling back to its current level.
A combination of savvy long-term investors and shorts looking to book profits created a support level well ahead of the all important $26.00 IPO level. With very little stock being available to short last week (and what was available at exorbitant rates), the bounce should not have come as a huge surprise.
Going Forward
So is Twitter a good investment at its current level? Barron's says it is. In their opinion, the 57 percent selloff has put in a floor for the issue. Although the issue still appears to be overvalued based on its current profit and revenue figures and unknown P/E, it may be appealing as a takeover candidate.
Keep in mind, in February, Facebook agreed to purchase WhatsApp for $19 billion, another instant messaging system with no discernible profit pattern. At $32.00, Twitter is now valued at $23 billion with an enterprise value (market cap less cash of $21 billion). And there are certainly a few tech giants flush with cash that may be willing to make the investment.
In addition to Barron's, Wall Street has been warming up to the issue. During the past week, SunTrust upgraded the stock from Neutral to Buy. Bank of America has upgraded the issue from Underperform to Neutral and maintained its $36.00 price target. Morgan Stanley upgraded Twitter from Underweight to Equal-Weight rating on May 8.
How may an investor participate in any potential upside, while trying to limit their downside exposure?
If an investor believes the bottom is already in, they can attempt to purchase the issue at its current level and be prepared to exit if it takes out its all-time low.
Traders can also sit tight and wait for Twitter to visit its original valuation ($26.00) and be prepared to start nibbling ahead of that price -- $28.00 for example -- and perhaps add more shares if it does reach $26.00 or lower.
Finally, an investor can purchase options or longer-term options (Leaps) on Twitter. That way, investors can cap their downside exposure, but will be relying on the timing of a deal or an improvement on the earnings front to profit.
With 255 million active daily users, 500 million tweets per day using 35 or more languages, one would think that Twitter will eventually figure out a way to profit from all that traffic.
Posted-In: Apple Google Microsoft YahooTechnicals Movers & Shakers Trading Ideas General Best of Benzinga
View Comments and Join the Discussion!