Market Primer: Monday, September 23: Merkel Victorious, Coalition Was Not So Lucky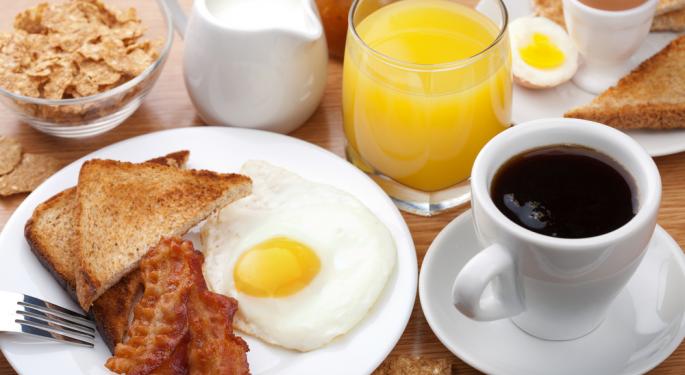 Angela Merkel and her conservative party won German elections on Sunday, but she will not have an absolute majority in Germany's lower house of parliament. Her junior coalition partner, the Christian Democratic Union fell short, leaving Merkel to find a new leftist partner.
In other news around the markets:
International inspectors were checking up on Greece this Sunday as the country's next installment of its bailout money approached. Officials from the International Monetary Fund, European Union and ECB met with Greek policy makers to discuss the aid package as well as to find a solution to the country's 2.5 to 4 billion euro fiscal gap in 2015.
This week will likely be a chaotic one in Washington as Republicans and Democrats argue over whether or not to raise the government's borrowing authority. At the heart of the issue is the Republican war against Obamacare, which both Obama and the Democratic Senate refuse to postpone. The government's squabble could end in a shutdown on October 1st if the conflict hasn't been resolved before then.
General Electric's struggling power-turbine business received a boost when it signed a $1.9 billion contract to provide turbines for six power plants in Algeria. Recession has hit power demand in developed countries, so GE's expansion into emerging markets is crucial.
Conflict in Italian politics flared up over the weekend after Italian economic minister Fabrizio Saccomanni claimed he would resign if EU deficit spending limits are overlooked in favor of tax cuts. His departure from the already fragile Italian coalition government could have disastrous effects on the country's stability.
Asian markets were mixed on Monday. China's upbeat PMI data gave the country's markets a boost; the Shanghai composite was up 1.33 percent and the Shenzhen composite gained 2.09 percent. Australia's ASX 200 lost 0.46 percent and Indonesia's JSX composite was down 1.10 percent.
European Markets
European markets were down across the board on Monday. The UK's FTSE was down 0.29 percent and the eurozone's STOXX 600 lost 0.15 percent. The Spanish IBEX lost 0.33 percent and the German DAX was down 0.17 percent.
Brent futures for November delivery were down 0.24 percent and WTI futures for November delivery were down 0.20 percent. Gold was down 0.33 percent and silver lost 0.74 percent. Industrial metals were also down across the board, copper lost 0.93 percent and aluminum lost 1.59 percent.
The euro continued to trade above $1.35 on Monday, but the pound gained 0.25 percent against the dollar. The yen gained 0.38 percent against the dollar and the Australian dollar was up 0.30 percent against the greenback.
Earnings
No notable earnings were reported on Friday
Stocks moving in the pre-market included:
Perrigo Co (NYSE: PRGO) gained 0.54 percent in pre-market trade as investors kept an eye on the company's acquisition deal with Elan Corporation.
FedEx Corp (NYSE: FDX) was down 0.28 percent in pre-market trade after its better than expected earnings report helped the company's stock climb nearly 9 percent last week.
Nike Inc. (NYSE: NKE) lost 0.10 percent in pre-market trade as investors anxiously awaited the company's earnings report, due out on Thursday.
Earnings reports expected on Monday include:
Red Hat, Inc. (NYSE: RHT) is expected to report EPS of $0.33 on revenue of $372.11 million, compared to last year's EPS of $0.28 on revenue of $322.60 million.
Economics
PMI data dominates Monday's economic calendar, with releases from China, the eurozone, the US, Germany and France.
Happy trading and good luck!
For a recap of Friday's market action, click here
Tune into Benzinga's pre-market info show with Dennis Dick and Joel Elconin here.
Posted-In: Earnings News Guidance Dividends Emerging Markets Eurozone Futures Commodities Best of Benzinga
View Comments and Join the Discussion!