Trump's Employment Visa Suspension Under Fire From Business And Tech Leaders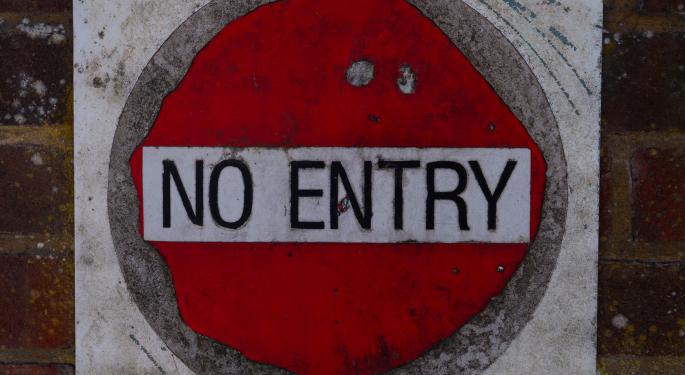 Several business leaders are voicing their criticism against President Donald Trump's decision to halt employment-based immigration to the United States.
What Happened
The proclamation, issued Tuesday, suspending entry of aliens into the U.S. for employment purposes affects multiple visa classes and will stay in force till the end of 2020.
The move has attracted criticism from tech leaders across the board.
Elon Musk, CEO of Tesla Inc (NASDAQ: TSLA) said on Twitter in response to the news, "Very much disagree with this action. In my experience, these skillsets are net job creators. Visa reform makes sense, but this is too broad."
Tim Cook, CEO of Apple Inc (NASDAQ: AAPL) also voiced his disappointment in the tweet.
Like Apple, this nation of immigrants has always found strength in our diversity, and hope in the enduring promise of the American Dream. There is no new prosperity without both. Deeply disappointed by this proclamation.

— Tim Cook (@tim_cook) June 23, 2020
Brad Smith, President of Microsoft Corporation (NASDAQ: MSFT), tweeted, "Now is not the time to cut our nation off from the world's talent or create uncertainty and anxiety."
Sundar Pichai, CEO of Alphabet Inc (NASDAQ: GOOGL), (NASDAQ: GOOG) who is also an immigrant from India, said on Twitter, "Immigration has contributed immensely to America's economic success." He added, "Disappointed by today's proclamation - we'll continue to stand with immigrants and work to expand opportunity for all."
The U.S. Chamber of Commerce labeled the proclamation akin to a "not welcome" sign for engineers, executives, IT experts, doctors, nurses, and other workers.
Why It Matters
Tech companies employ the most amount of foreign workers in the U.S. utilizing the H-1B visa.
Amazon Inc (NASDAQ: AMZN) and its cloud computing concern won the most approvals for 8000 H-1B visas, the largest among tech firms.
Other companies that use the H1-B program include Microsoft, Google, Apple, and Facebook Inc (NASDAQ: FB), all of which were issued thousands of visas.
The proclamation is likely to impact 167,000 visa holders and family members; another 158,000 persons issued green cards are also blocked from coming to the U.S. till restrictions are lifted, reported the Wall Street Journal.
View Comments and Join the Discussion!
Posted-In: Donald Trump Elon Musk immigrationNews Entrepreneurship Politics Tech General Best of Benzinga