Howard Lindzon: Nike, Lululemon, Apple Lead In 'Fashology'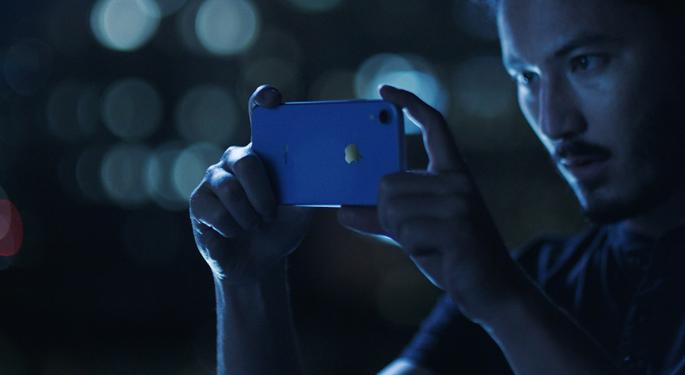 Investor and StockTwits co-founder Howard Lindzon has coined a term that he says determines which brands will stand the test of the time: "fashology."
Apple Inc (NASDAQ: AAPL) is the global pioneer of the category, as it makes consumer technology devices the fashionable status symbol of our time, Lindzon told Benzinga in a recent interview.
Merging technology and fashion is a key component in creating and sustaining a brand that's relevant to the next generation, he said. Nike Inc (NYSE: NKE), Lululemon Athletica inc. (NASDAQ: LULU) are leading the fashology movement, but more companies will emerge, Lindzon says.
Lindzon: Apple 'Really Got Retail Right'
Similar to how shopping centers use grocery stores as an anchor to bring in consumers, the Apple Store has become an anchor of shopping malls — meaning it is important to take note of which brands are popping up around the Apple Store.
"Nike is ubiquitous with technology and Lululemon is opening up stores right next to Apple. They really got retail right," Lindzon says.
Fashology's history begins in the years leading up to the Great Recession, when Apple Stores were starting to make an impact by making the retail experience relationship-based, he wrote in a blog post.
"Apple is the only technology company that is also a luxury fashion brand — that's why I think they are in the lead," Lindzon says. "They are so far ahead in technology. Microsoft Corporation (NASDAQ: MSFT) is technology, but not fashion,"
Apple stores amount to a reverse social network, in Lindzon's view.
"Social networks are becoming the new TV — the content just gets you miserable and there are ads. Where Apple benefits from that is they have a real social network; you can go into the store, there is all this activity and they have all these services they provide."
Early Stages?
The obsession mllennials and Generation Z have with social media plays well with increasing interest in fashion brands, Lindzon says.
"Kids live on these digital social networks, and the only way to tell these kids apart is their sneakers and clothes. Fashion becomes extra important for these young people, and they have more money to spend on this stuff," he says. "Fashion becomes more about who you are."
"I think we are at the early stages of all these brands. Allbirds became a billion dollar shoe company with one store," he said.
Related Links:
Is Nike A Tech Company? Oppenheimer Says A Transformation Is Underway
3 Reasons To Love Apple Right Now: iPhone, Services, Wearables
Photo courtesy of Apple.
View Comments and Join the Discussion!
Posted-In: Apple Store Fashology Howard LindzonTop Stories Exclusives Tech Trading Ideas Interview Best of Benzinga