Insider Buys Of The Week: BlackRock, IFF, VFC And More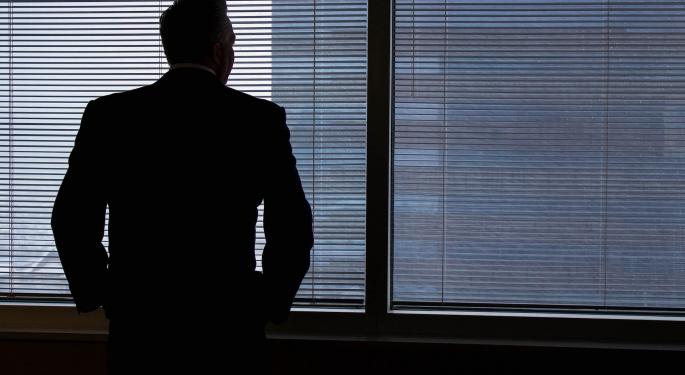 Insider buying can be an encouraging signal for potential investors.
Several insiders made return trips to the buy window last week.
The identity of one beneficial owner was recently revealed.
Conventional wisdom says insiders and 10 percent owners really only buy shares of a company for one reason -- they believe the stock price will rise and they want to profit from it. So insider buying can be an encouraging signal for potential investors, particularly during periods of uncertainty.
Here's a look at a few notable insider purchases reported in the past week.
IFF
International Flavors & Fragrances Inc (NYSE: IFF) had beneficial owner Winder Investment add to its stake again. At prices that ranged from $137.88 to $140.00, the 220,000 shares reportedly acquired in the past week cost the Singapore-based holding company more than $30.54 million. Note that Winder has built a more than 20 percent stake in IFF over the past two years.
It was recently reported that the billionaire Rausing family control Winder's parent company. The stock ended the week at $140.13, just above the top of Winder's purchase price range. The 52-week low of $122.11 from back in May compares with the 52-week high of $157.40 reached early this year. The consensus price target, last seen at $149.03, is less than that high.
Apollo Global
Apollo Global Management LLC (NYSE: APO) saw beneficial owner Tiger Global Management add to its stake. At $28.05 to $29.71 apiece, the more than 917,000 shares of this investment manager acquired in the past week totaled more than $26.75 million. That brought the stake to more than 35.3 million shares, compared with a total float of more than 192 million.
Apollo reportedly has made a bid to acquire aluminum products maker Arconic. Apollo shares ended the past week trading at $30.31, or more than 2 percent higher for the period, while the S&P 500 was down more than 4 percent. Apollo's consensus price target is $40.00, and shares have traded as high as $37.35 in the past year.
See Also: Why Did Somebody Aggressively Buy About Half A Million Shares Of Apple Thursday Night?
Synnex
One director and one beneficial owner at SYNNEX Corporation (NYSE: SNX) took turns at the buy window this past week. Together they picked up more than 244,800 shares in a range of $77.90 to $80.89 apiece. That totaled more than $19.67 million. Note that a different director sold more than 2,800 shares last week.
Earlier this month, Synnex posted better-than-expected quarterly results along with a weaker outlook. The stock ended the past week trading at $77.21 a share, which is a little less than the lowest of the above-mentioned purchase prices. It has traded as low as $72.83 and as high as $141.94 in the past 52 weeks. The consensus price target was last seen at $127.29.
VF
Two VF Corp (NYSE: VFC) directors added to their stakes last week. The 11,400 shares of this apparel maker acquired, at per-share prices between $77.60 and $78.65, cost them more than $889,800. Each of these directors has a stake of less than 50,000 shares.
The company's Vans brand is reaching all-time high levels of popularity among teens, according to recent research. The shares ended the past week with a fractional grain, despite being down over 4 percent at one point. They were last seen trading at $79.31 apiece, so the buys look well-timed. The analysts' mean price target is way up at $98.52.
BlackRock
One BlackRock, Inc. (NYSE: BLK) director has stepped up to the buy window again. This past week, that director picked up 2,000 shares at an average of $395.21 apiece. That totaled more than $790,400, and it raised his stake to almost 9,500 shares. Fewer than 160 million shares are outstanding.
The company is eyeing an expansion in Atlanta. The stock ended Friday at $386.93, down about 4 percent for the week and below the director's purchase price. Shares have traded between $376.31 and $594.52 in the past year, and its consensus price target is $502.85 a share.
View Comments and Join the Discussion!
Posted-In: Tiger Global Management Vans Winder InvestmentNews Insider Trades Best of Benzinga