HBO Ends 45-Year Run With Boxing, Says Sport No Longer A Subscription Driver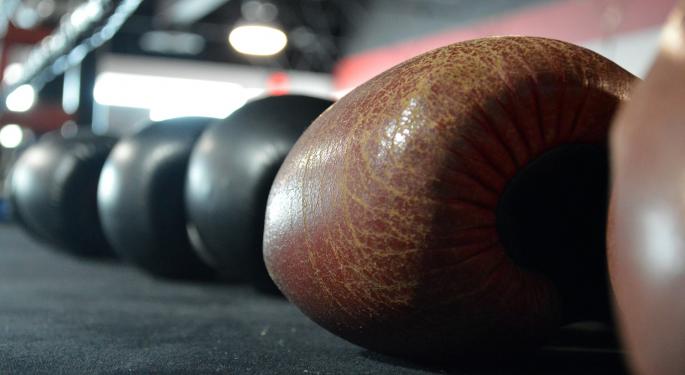 HBO's long history with boxing is coming to an end.
The premium network said it will stop airing boxing matches after 2018, ending a 45-year run with the sport that coincides with the decline in compelling matchups in the ring.
"Boxing isn't as popular as it used to be, particularly in the heavyweight division, which was always the premier weight class back in the days of [Muhammad] Ali, [Joe] Frazier, [George] Foreman and Mike Tyson," media consultant Brad Adgate told Benzinga.
'The Future Is More Pay-Per-View'
Boxing was a staple of TV programming through the early 1980s, but now, outside of Floyd Mayweather, it's not as prestigious as it once was, Adgate said.
"The future is more pay-per-view. The promoters can make more money on that platform as opposed to selling the rights to HBO, especially with them going under different ownership," Adgate said, noting that AT&T Inc. (NYSE: T) now owns HBO after its merger with Time Warner.
"Boxing is not something they are going to continue televising and promoting, I don't see this as a surprise, it does not fit HBO and the direction they are heading."
Research Shows Boxing Not A Subscription Driver
HBO's focus is increasingly on digital content as the channel ramps up its battle with Netflix, Inc. (NASDAQ: NFLX). It's become clear streaming is the preferred method of viewership for the next generation of subscribers.
HBO is "a storytelling platform," Peter Nelson, executive vice president of HBO sports, told The New York Times. "Our audience research informs us that boxing is no longer a determinant factor for subscribing to HBO."
Just because boxing doesn't fit the new HBO doesn't mean the sport is entirely dead: a heavyweight fight between Under Armour Inc (NYSE: UAA)'s Anthony Joshua and Alexander Povetkin drew 80,000 fans at London's Wembley Stadium Sept. 22.
Related Links:
Study: Nike Is The Top Apparel Brand Among Gen Z, Millennials
Posted-In: Alexander Povetkin Anthony Joshua Brad Adgate HBOSports Exclusives Media General Best of Benzinga
View Comments and Join the Discussion!