Toyota Tops Ford In July Auto Sales As Most Automakers Suffer North American Declines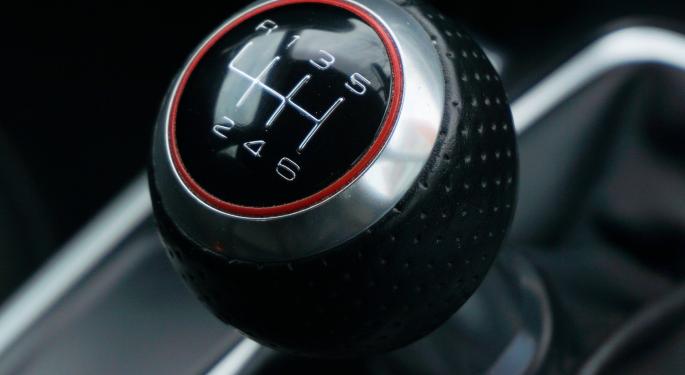 U.S. automakers signaled trade-related issues in their quarterly earnings reports; July's auto sales better illustrated the struggle.
For the first time in a while, the domestic automakers reporting monthly figures did not lead in North American sales volume.
Toyota Motor Corp (ADR) (NYSE: TM) North America sold 208,770 vehicles, followed by Ford Motor Company (NYSE: F) (194,026), Fiat Chrysler Automobiles NV (NYSE: FCAU) (170,970) and Honda Motor Co Ltd (ADR) (NYSE: HMC) (138,602). Notably, General Motors Company (NYSE: GM), which stopped reporting monthly results earlier this year, was forecast to top all of them.
Figures may not see much improvement throughout the year.
"Buying conditions will not be getting better in the second half," Charles Chesbrough, senior economist at Cox Automotive, said in a report.
"Gasoline prices remain elevated, higher interest rates are having an impact on household budgets, and consumer confidence, while still very high, is lower than it was earlier this year. Further, auto manufacturers are demonstrating some pricing discipline as dealer inventories are at a manageable level."
Ford
Ford sales fell 3.1 percent year-over-year against Cox Auto's estimate of 1.7 percent. Both the Ford brand (-2.7 percent) and the Lincoln brand (-11 percent) suffered declines.
The overall drop was attributed to retail sales, which plunged 10.4 percent to offset a 25.7-percent rise in fleet sales. Truck sales increased 10.2 percent, while SUVs and cars fell 1.5 percent and 27.7 percent respectively.
Average transaction prices grew $1,200 compared to the industry's $700.
Fiat Chrysler
Despite continued strength in the Ram and Jeep brands, Fiat Chrysler fell short of Cox's estimate for an 8.4-percent increase. Its 6-percent rise was driven by Jeep's seventh consecutive month of year-over-year increases.
Jeep's 15-percent rise, coupled with pops in Ram (2 percent) and Alfa Romeo (65 percent), neutralized declines in Chrysler (-13 percent) and Fiat (-45 percent).
Toyota
Toyota North America's 6-percent drop exceeded Cox's forecast of a 9.9-percent fall. Sales were down just 2.1 percent on a daily selling rate basis that accounts for one less selling day in the month versus July 2017.
The Toyota division declined 5.1 percent on a volume basis, while Lexus fell 12.1 percent.
Honda
American Honda slipped 8.2 percent against Cox's estimate of a 4-percent drop. Cars fell 19.3 percent while trucks rose 3.2 percent, and the Honda brand (-8.4 percent) suffered more than the Acura brand (-6.6 percent).
Related Links:
Ford Spins Off Autonomous Vehicle Company, Plans $4B Investment
Sergio Marchionne Dies At 66: How The CEO Rescued Fiat, Chrysler
View Comments and Join the Discussion!
Posted-In: auto sales Cox AutomotiveNews Best of Benzinga