Insider Buys Of The Week: ADS, Tesla, Teva And More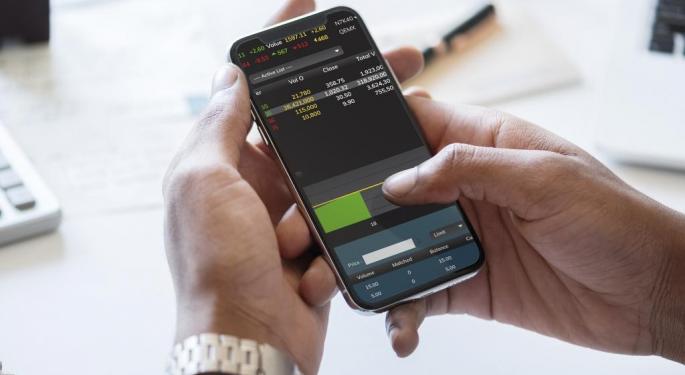 Insider buying can be an encouraging signal for potential investors.
The CEO of the leading electric vehicle maker put his money where his mouth is this week.
A couple of 10 percent owners notably increased their stakes as well.
Conventional wisdom says that insiders and 10 percent owners really only buy shares of a company for one reason -- they believe the stock price will rise and they want to profit from it. So insider buying can be an encouraging signal for potential investors, particularly during periods of uncertainty.
Here's a look at some notable insider purchases reported in the past week.
ADS
Alliance Data Systems Corporation (NYSE: ADS) saw beneficial owner ValueAct Holdings buy 202,600 shares of this marketing services provider mid-week. The share prices for these purchases ranged from $201.27 to $202.65, and the total for the transaction was more than $40.88 million. The acquisitions increased the activist investor's stake to more than 6 million shares.
ValueAct also recently took a $1.2 billion stake in Citigroup, citing a likely rebound of the financial industry. ADS shares rose more than 4 percent this past week and ended at $208.05, so the investment manager's buys seem well timed. The analysts' mean price target for shares is $259.87.
See Also: GameStop CEO Resigns, Co-Founder Daniel DeMatteo To Assume Interim Duties
Tesla
Tesla Inc (NASDAQ: TSLA) saw its chief executive, Elon Musk, step up to the buy window early last week. The more than 33,000 shares of this leading electric vehicle maker acquired, at per-share prices between $294.79 and $302.74, cost him around $9.85 million. The purchase brought his stake to more than 33.66 million shares.
This purchase followed a contentious call in which Musk reportedly insulted analysts. Shares ended the past week's trading with just a marginal gain, though they had been up about 4 percent at one point. Friday's close at $301.06 was within the range of Musk's purchase prices. The mean price target is $316.92, and the stock has traded as high as $389.61 a share in the past 52 weeks.
Teva Pharmaceutical
A Teva Pharmaceutical Industries Ltd (NASDAQ: TEVA) director scooped up 750,000 shares of this generic medicines maker. At $18.99 to $19.37 per share, the transaction totaled more than $14.43 million. That brought the director's stake to 1.5 million shares, out of a total float of more than 975 million.
This transaction came in the wake of a better-than-expected earnings report in the previous week. Shares closed this past week's trading at $19.31 apiece. The stock is only up about 1 percent year to date, and the mean price target is just $19.44. But the share price has been as high as $33.82 in the past 52 weeks.
See Also: TradeStation Wanted To Break The Mold, So They Died Their Hair Blue And Stopped Buying Ads On CNBC
DDR
And a director of DDR Corp (NYSE: DDR) has been buying shares of this shopping center focused real estate investment trust since February, including this past week's almost 1.34 million shares. At prices that ranged from $7.13 to $7.50 apiece, that cost him more than $9.93 million. Note that the latest purchases brought his stake to around 57.06 million shares, out of about 365 million shares outstanding.
DDR also announced this week a 1-for-2 reverse stock split, effective May 21. Shares rose more than 2 percent in the past week and traded most recently at $7.49, still within the director's purchase price range. The S&P 500 was up about 2 percent last week. Note that DDR shares have changed hands as high as $10.87 apiece in the past year.
View Comments and Join the Discussion!
Posted-In: Alliance Data Systems DDR Elon Musk Tesla Teva PharmaceuticalNews Insider Trades Best of Benzinga