Can Small Businesses Still Afford To Be At SXSW? This Startup Has A Solution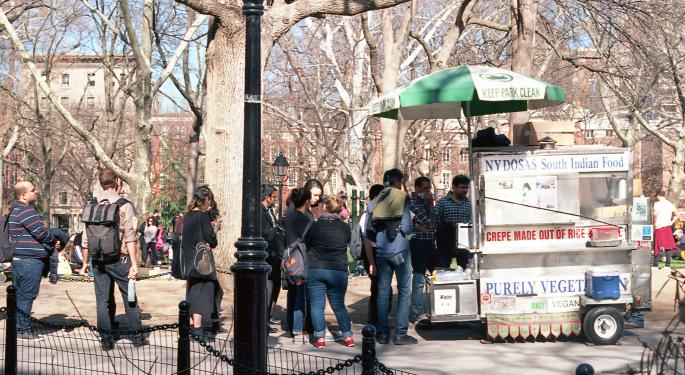 South by Southwest began as a film festival in Austin, Texas, in 1987. Over time it has become a massive event featuring multimedia art installations, live music and all sorts of conferences. It represents an outstanding opportunity for companies of all kinds, from tech to consumer products, to solidify their public image.
What began as an event expected to attract 150 people in 1987 topped 70,000 in 2017. With tremendous growth comes great change. SXSW has remained true to its core mission of providing a space for inspired people to develop their careers, but it has become increasingly difficult, if not impossible, for entrepreneurs and small businesses to afford the space they need to showcase their brands during the 10-day festival, which now seems reserved for big corporations with big budgets like Alphabet Inc (NASDAQ: GOOGL) (NASDAQ: GOOG) and its famous Google Village, or Apple Inc. (NASDAQ: AAPL) and music events.
Enter SpaceCadet
This is where SpaceCadet comes in, offering affordable microrentals to these businesses. What this means is that the company allows entrepreneurs to rent spaces for just a portion of SXSW, or throughout the entire event, spending as much or little as their budget allows.
"It's very difficult for small businesses and brands to get access to the space that they require, in the location that will give them the greatest chance for success, without breaking the bank," co-founder Steven Quintanilla told Benzinga, pointing out that the long-term component of leases is what makes them particularly challenging for small business owners. It's an even more relevant issue in places like Austin, where some businesses might create a pop-up and work only during the two weeks surrounding SXSW.
"The stakes are huge for entrepreneurs at South By, and we have consistently seen unmatched ROI from businesses who have created a space around the event to showcase their brand and to entertain new and prospective clients," Quintanilla said. "SpaceCadet has bridged a broken system by increasing accessibility to affordable commercial space and mitigating the risk of turning a dream into a sustainable business."
Related Link: Wonder Women Of Weed: Jodie Emery, The Entrepreneurial Rebel With A Cause
Short-Term Rentals, Long-Term Impact
So, for instance, if you were looking to capitalize on SXSW, you could:
Rent a popular pizza place for $250 per hour or $1,500 per day.
Dazzle your future clients in an art gallery, starting at $3,000 per day.
Take over BaseCamp sports bar, and all the drinks and munchies they are known for, starting at $7,000 daily.
Secure space for you and 559 of your buddies at 6th Street's Bat Bar, a multilevel bar and dance club with live music every night, also starting at $7,000 per day.
For the same price, grab Austin's largest and most prominent rooftop venue, with room for 750.
Park your food truck in a lot where trucks generate an average of $4,000 a day in sales for just $850 a day.
There are also opportunities to rent office space, tables at restaurants, podcast studios and more.
SpaceCadet allows prospective renters the ability to access virtual, comprehensive, 3-D visits of the listed properties, enabled by state-of-the-art drone and Matterport technology. The commercial real estate platform directly connects landlords with brands in need of space, generating short-term income and stimulating urban economic development — while allowing small businesses to take big risks with few economic repercussions.
"I genuinely believe that entrepreneurship itself is a medium of progression for individuals and the society as a whole, and a path for people to live and work on their own terms," Quintanilla said. "SpaceCadet is all about supporting small business and local economies [and] leveraging commercial real estate technology to do that, to help them reduce the risk of ending up in a big financial hole if they don't succeed or if sales don't go as planned. We want to keep entrepreneurs encouraged to give their business ideas a shot.
The barriers to starting a business aren't always financial, the entrepreneur said — they also include emotional barriers, such as the "you can do it" factor.
"By creating a situation where entrepreneurship is not so costly, I think we are helping change this," Quintanilla said.
SpaceCadet lists available properties throughout Texas and California, with plans to undergo a nationwide rollout of its services immediately following SXSW. The company plans to add popular cities and rental opportunities at other large-scale events throughout the year.
Related Link: Investing In Marijuana: Cannabis Industry Gets $1.2B In January, Matching Deals For All Of 2016
Photos: Javier Hasse and SpaceCadet.
View Comments and Join the Discussion!
Posted-In: austinCrowdsourcing Top Stories Startups Small Business Exclusives Interview General Best of Benzinga