MoviePass Cancels Longtime Customers On Terms Of Service Abuses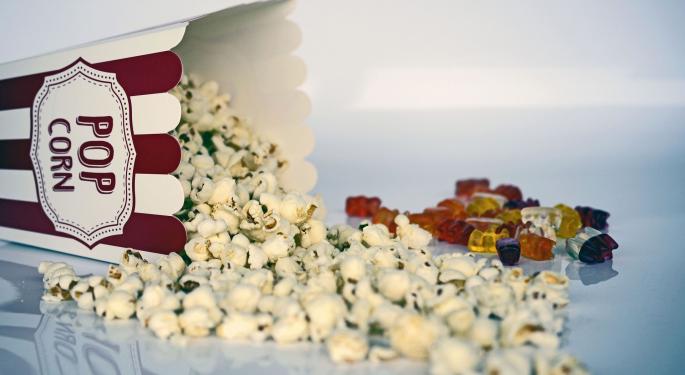 MoviePass notified a number of subscribers Friday that their accounts had been immediately and irrevocably deactivated for failure to adhere to the company's service agreement.
Some customers exploited the app to get discounts on premium tickets, according to a MoviePass spokesperson: the customers checked into one movie, but paid the difference at the box office for an upgraded show.
Despite initially attributing the discontinuations to a system "glitch," MoviePass ultimately said the cancellations were intentional.
"A small percentage of MoviePass users have been removed from the system due to violating the terms of service," a spokesperson told Benzinga. "We diligently review card transactions to prevent fraudulent activity and take our terms of service agreement very seriously. If individuals abuse the service, we must take action so that our model continues to be sustainable for everyone. If customers feel there has been a mistake, they can feel free to reach out to MoviePass customer service via the phone number on the back of their card."
The representative said the source of the "glitch" narrative is unknown.
The Customer Experience
Reddit users claimed MoviePass was initially unreachable by phone or email after the cancellations were made and had shut down its help line, but the firm eventually replied to inquiries via Twitter Inc (NYSE: TWTR).
Complaints will be reviewed on a case-by-case basis, according to MoviePass. The process may be slow, though; a message on the inundated helpline advised users to try back "weekly" to get in touch with someone, according to a MoviePass user on Twitter.
A Turn Of Events
The dispute process has been peculiar for some users.
One longtime MoviePass user whose account was canceled told Benzinga that when she reached a representative by phone, she was told her account showed no infractions and had been erroneously deactivated. But a later call revealed her card had been cancelled.
In a third call, a MoviePass representative said the user had a movie on their account outside the $18 price limit, despite the ticket stub confirming a $17.40 transaction.
MoviePass parent company Helios and Matheson Analytics Inc (NASDAQ: HMNY) was up 3.36 percent at $7.99 at the close Monday.
Related Links:
What Helios And Matheson's Raised Common Stock Authorization Means For Investors
MoviePass To Offer $7.95 Subscription, Launch Streaming-Bundle Package In Push To Get 5 Million Subscribers
The Sundance Kids: MoviePass Unveils Strategy To Invest In Film, Launch Of MoviePass Ventures
Posted-In: MoviePassNews Legal Top Stories Exclusives Tech Best of Benzinga
View Comments and Join the Discussion!