The Sundance Kids: MoviePass Unveils Strategy To Invest In Film, Launch Of MoviePass Ventures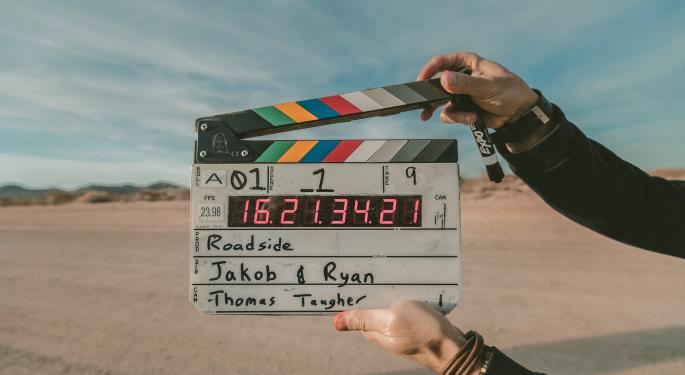 What Happened
Helios and Matheson Analytics Inc (NASDAQ: HMNY) spiked 3 percent Friday after MoviePass announced a strategy to invest in film through the launch of MoviePass Ventures, an acquisition-centric branch aiming to disrupt distribution.
Why It's Important
The move signals MoviePass' intent to diversify and expand its presence in the entertainment industry.
"We've experienced enormous success bringing people back into the theaters since our launch in August and with an influx of business from distributors, have proven the impact of our marketing over and over again, giving them an incremental lift in ticket sales," MoviePass CEO Mitch Lowe said in a press release. "Given the successes we have demonstrated for our distributor partners in ensuring strong box office in the theatrical window, it's only natural for us to double down and want to play alongside them – and share in the upside."
The firm claims to have leveraged its app platform to improve marketing of individual films and improve box office performance 10 percent for titles such as "The Post" and "Three Billboards Outside of Ebbing."
What's Next
Helios and Matheson confirmed it will take steps to enter the film distribution business.
"We aren't here at Sundance to compete with distributors, but rather to put skin in the game alongside them and to bring great films to the big screen across the country for our subscribers," Ted Farnsworth, CEO of Helios and Matheson, said in a press release.
The firm announced its strategy at the Sundance Film Festival and may expound on it in March during the South by Southwest festival.
Helios and Matheson peaked above $32 per share back in October, but has come back down to earth since. Still, the stock is up more than 200 percent over the last six months.
Shares traded around $8.32 at time of publication.
Related Links:
The Pros And Cons Of MoviePass
Posted-In: Mitch Lowe MoviePass MoviePass Ventures Sundance Film Festival Ted FarnsworthNews Top Stories Best of Benzinga
View Comments and Join the Discussion!