What Helios And Matheson's Raised Common Stock Authorization Means For Investors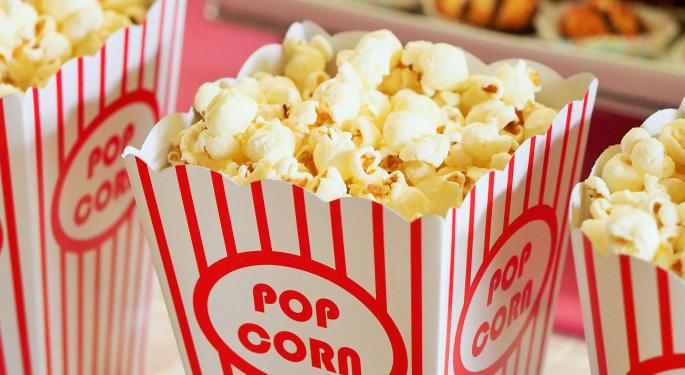 Helios and Matheson Analytics Inc (NASDAQ: HMNY) stock dropped 7.3 percent Friday after shareholders voted to authorize the company to increase its total number of shares outstanding from 100 million to 500 million. Helios reported some impressive growth numbers for its MoviePass service this week, but investors may now be reconsidering the high cost of that growth.
Helios CEO Ted Farnsworth on Thursday told Benzinga MoviePass would be lowering its monthly subscription price from $9.99 to $7.95 as part of a new bundled offering that includes a subscription to streaming service Fandor. MoviePass also said it has accumulated more than 2 million paid subscribers in just six months.
Editor's note: On Monday after the market closed, the company announced an offering of common stock, although the amount wasn't disclosed. The company said in a press release it my use proceeds to increase its stake in MoviePass or support MoviePass' operations, or to make other acquisitions.
It's All About Data
In an interview with Benzinga, Farnsworth said the company's plan has never been about making money on subscription sales.
"That was never the focus. The focus was on data. We're a data company," he said.
Unfortunately, despite the impressive growth from MoviePass, the company is still having to turn to the equity market to raise money for its growth. Helios announced a $60 million public offering as recently as December.
"HMNY intends to use the net proceeds from this offering to increase the Company's ownership stake in MoviePass or to support the MoviePass operations," the company said in a statement.
In the third quarter, Helios reported a net loss of $43.4 million.
Path To Profitability
Until the company's data-centered business plan comes to fruition, Helios will likely continue to burn through cash expanding its MoviePass subscriber base. The new authorization clears the path for Helios to raise cash to pay for those high costs by dipping deeply into shareholders' pockets via dilutive offerings.
If Helios can demonstrate a clear path to monetizing its user base and data, shareholders might not mind these types of offerings. However, such a large increase in share authorization certainly doesn't instill confidence in skeptical investors.
Following Friday's large sell-off, Helios stock is now down 16 percent since the share authorization vote was first disclosed in its proxy materials back on Jan. 25.
Related Links:
Helios And Matheson CEO: MoviePass Open To Netflix, Amazon Prime Partnerships
Posted-In: MoviePass Ted FarnsworthNews Offerings Top Stories Trading Ideas Best of Benzinga
View Comments and Join the Discussion!