A Closer Look At Pershing Square's Shareholder Letter: ADP, Chipotle, And More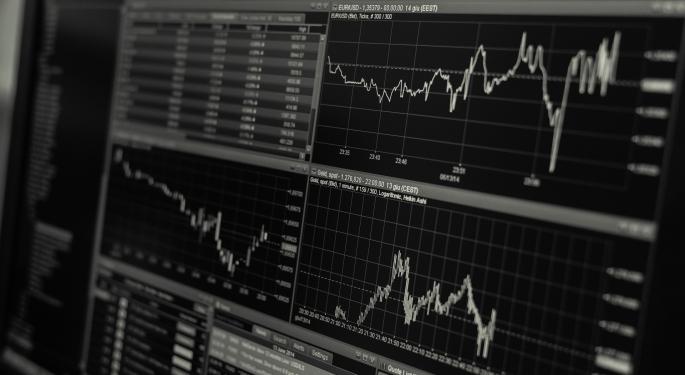 Bill Ackman's Pershing Square hedge fund seems to be focused on future profits, according to a letter from the firm to shareholders sent earlier this month.
The firm's third quarter gross returns were a negative 3.3 percent and the returns, net of all fees, were a negative 3.7 percent. Performance has improved since the end of the third quarter. Gross and net returns for the fourth quarter through Nov. 14 period were 1.9 percent and 1.8 percent, respectively.
In comparison, the S&P 500 Index, the Russell 1000 Index and Dow Jones Industrial Average recorded third quarter returns, including dividend reinvestment, of 4.5 percent, 4.5 percent and 5.6 percent, respectively.
For the fourth quarter through Nov. 14 period, the returns were 2.6 percent, 2.5 percent and 4.7 percent, respectively.
"We are comforted by the fact that our portfolio companies trade at substantial discounts to our estimates of intrinsic value and are, therefore, well positioned for profits in the future," Pershing Square said in the Nov. 15 letter.
The firm said it recently initiated an investment that can only be discussed once the accumulation program is complete.
Pershing Square listed investments that added over 50 basis points to or deducted the same magnitude from the hedge fund's gross performance in the third quarter.
Significant Contributors
Significant Detractors
See also: Bill Ackman Says He Was Right On Herbalife
Pershing: ADP Performing Below Potential
ADP is a simple, predictable, free-cash-flow generating business that has significantly underperformed its potential, according to Pershing Square.
ADP's growth can accelerate to 7 percent or more, in line with or better than industry growth rates, with margins expected to improve from 19 percent to 35 percent, according to the hedge fund.
ADP said it would focus on accelerating revenue growth, margin improvement and enterprise product launch in a bid to win the proxy contest, according to the hedge fund's letter. Incidentally, Pershing Square's nominees did not win even a single seat in the proxy battle.
Chipotle Attractive In The Long Run
While noting the "challenging" prior six months for Chipotle, Pershing Square said its significant long-term growth opportunity is one of the most attractive in the industry.
"As we have seen with many other restaurant companies in the past, brand and customer sentiment can change quickly, and we are confident that, with the right initiatives and execution, Chipotle will be able to stage a successful turnaround."
Short On Herbalife
Pershing Square said it has recently restructured its short position in Herbalife, with its exposure now represented by put options. The current market value of the put position is about 5 percent of its consolidated capital, the firm said.
Positions Exited
Air Products & Chemicals, Inc. (NYSE: APD): Pershing Square said its four-and-a-half-year investment in Air Products yielded a return of 104.7 percent compared to S&P 500's 69.9 percent.
Nomad Foods Limited Ordinary Shares (NYSE: NOMD): Pershing Square initially invested in Nomad Foods in the second quarter of 2015, in conjunction with its inception and its acquisition of the frozen food company Iglo. Following the sale of its entire investment in September 2017 for $14.16 per share, Pershing Square made a 35 percent gain from its average cost in about two years.
View Comments and Join the Discussion!
Posted-In: Bill Ackman Pershing SquareHedge Funds Trading Ideas General Best of Benzinga