Bill Ackman Says He Was Right On Herbalife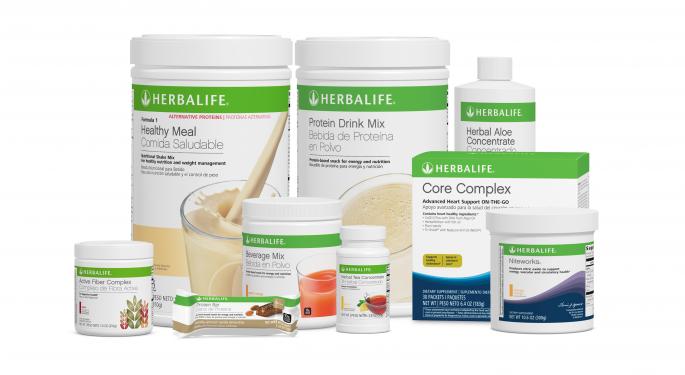 Bill Ackman spoke on CNBC's "Fast Money Halftime Report" about Herbalife Ltd. (NYSE: HLF) and his recently restructured position, which he said now exists entirely in puts.
When Ackman said regulatory issues surrounded the company and it misled consumers, he was right, Ackman told CNBC's Scott Wapner. The FTC forced the company to change its business, which affected the fundamentals, as revenue declined in almost every market in the world, Ackman said.
Ackman was not successful with the position due to Herbalife retiring 30 percent of outstanding shares and Carl Icahn buying 23 percent, Ackman said.
The hedge fund manager said Herbalife and other investors were attempting to keep the stock price high so Ackman would have to cover, he said. Ackman decided to close the short position and turn to put options, he told Wapner.
Herbalife borrowed $1.5 billion for buybacks and has spent a half of the amount so far, Ackman said. The company is "levering up" to buy back shares. If Ackman were calling the shots at Herbalife, he said he wouldn't burn available cash on stock buybacks.
The stock has a small float and it's hard to buy or sell, Ackman said.
The investor said on CNBC that Herbalife's business is struggling because there is no fundamental demand for the product.
Ackman is not changing his mind on the company and said the facts are on his side. The switch to puts should not be considered as a surrender, and after a long period of time, the Herbalife position will be profitable for Ackman, he said.
Ackman finished the interview by telling Wapner it marks the last time he'll discuss Herbalife in public.
Related Links:
Questions Arise From Herbalife's Earnings, Conference Call
'Betting On Zero,' Bill Ackman's Anti-Herbalife Film, Rated 100% on Rotten Tomatoes
Photo courtesy of Herbalife.
Posted-In: Bill Ackman CNBC Fast Money Halftime Report HerbalifeMedia Best of Benzinga
View Comments and Join the Discussion!