'Dr. Doom' Marc Faber's Racist Comments Cost Him Jobs, TV Appearances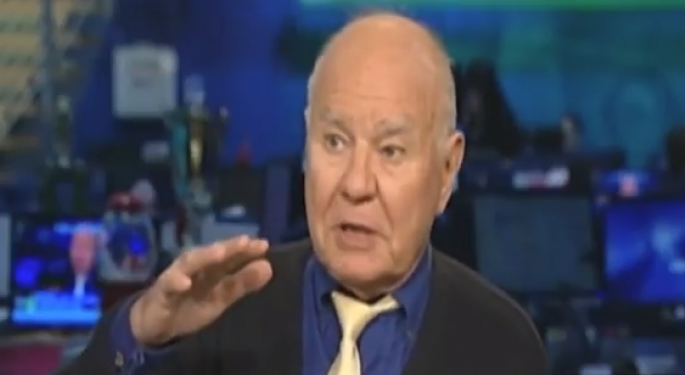 A racist tirade has cost "Dr. Doom" his job and will likely be blacklisted from most if not all financial media outlets. Instead of explaining why a collapse in the stock market is imminent, Marc Faber of "The Gloom, Boom & Doom Report" dedicated his monthly October newsletter instead to praising white superiority.
"And thank God white people populated America, and not the blacks," he wrote in the newsletter. "Otherwise, the US would look like Zimbabwe, which it might look like one day anyway, but at least America enjoyed 200 years in the economic and political sun under a white majority."
Out Of Multiple Jobs
Faber's comments have cost him multiple jobs.
Sprott Inc., an alternative asset manager that focuses mostly on precious metal, confirmed in a statement that Faber resigned from its board of directors at management's request.
"The recent comments by Dr. Faber are deeply disappointing and are completely contradictory with the views of Sprott and its employees," said Peter Grosskopf, CEO of Sprott. "We pride ourselves on being a diverse organization and comments and behavior of this sort will neither be condoned nor tolerated. We are committed to providing an inclusive workplace for all of our employees and we extend the same respect to our clients and investors."
Faber will no longer be serving on the boards of mining companies including NovaGold Resources Inc. (USA) (NYSE: NG) and TSX-listed Ivanhoe Mines Ltd, Bloomberg reported.
"Ivanhoe Mines' values of equality, respect and dignity for all people are a fundamental underpinning of the company's enterprise and the conduct of every aspect of its business," Ivanhoe said in a statement obtained by Bloomberg. "There is zero tolerance for racism."
Faber will also no longer be invited to return to CNBC, Fox Business and Bloomberg Television.
Related Links:
'Dr Doom': Even If The Dow Goes To 100,000, It Will 'End Very Badly' For Investors
Marc Faber Joins Procession Of Prominent Bears Calling For Market Crash
Image Credit: Screen grab from YouTube
View Comments and Join the Discussion!
Posted-In: Bloomberg Television CNBC Fox Business Marc Faber SprottPsychology Media General Best of Benzinga