Famed Doomsday Investor: 'Thank God White People Populated America'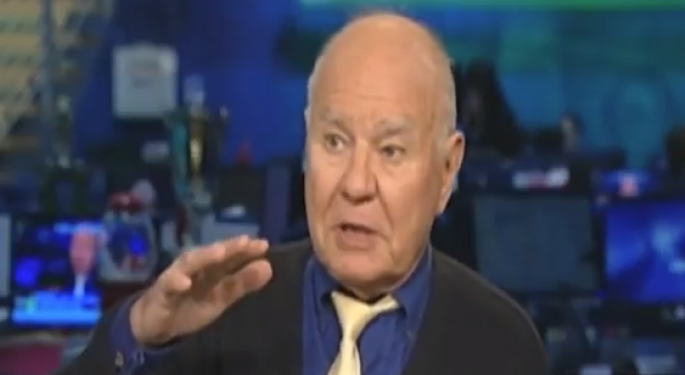 "Dr. Doom" Marc Faber may soon be given a new nickname after writing a newsletter that praised white people for populating America. Faber, the author of the "Gloom, Boom & Doom" report, is certainly no stranger to financial media given his frequent appearances on CNBC and other outlets.
"And thank God white people populated America, and not the blacks," CNBC quoted him as saying in a newsletter. "Otherwise, the US would look like Zimbabwe, which it might look like one day anyway, but at least America enjoyed 200 years in the economic and political sun under a white majority," he wrote.
The newsletter also referenced the Robert E. Lee statue which was front and center in the Charlottesville, Virginia, tragedy. He referred to the Confederate figures, like Lee, as being "honorable people whose only crime was to defend what all societies had done for more than 5,000 years: keep a part of the population enslaved."
Faber's comments are particularly confusing given his strong opinion on the stock market with an emphasis on a pending market crash. For example, he argued during a CNBC "Trading Nation" segment in June that the Federal Reserve could "print enough money that the Dow goes to 100,000" but ultimately it will "end very badly, extremely badly."
"Either people with money will be taxed heavily ... or we'll have a massive deflation in asset prices — I repeat: massive," he said. "Eventually the system will break."
Faber didn't shy away from his comments. In response to the statement, he told CNBC he is merely "stating some historical facts" and this does not equate to racism. But if one is to conclude that his comments are racist, "then I suppose that I am a racist."
Related Links:
Subtext Of The Siege In Charlottesville: Virginia Makes $24 Billion Off Racial History
Marc Faber Joins Procession Of Prominent Bears Calling For Market Crash
______
Image Credit: Screen grab from YouTube
Posted-In: CNBC CNBC Dr Droom Marc Faber Trading NationPsychology Media General Best of Benzinga
View Comments and Join the Discussion!