What's The Difference Between Equifax, TransUnion And Experian?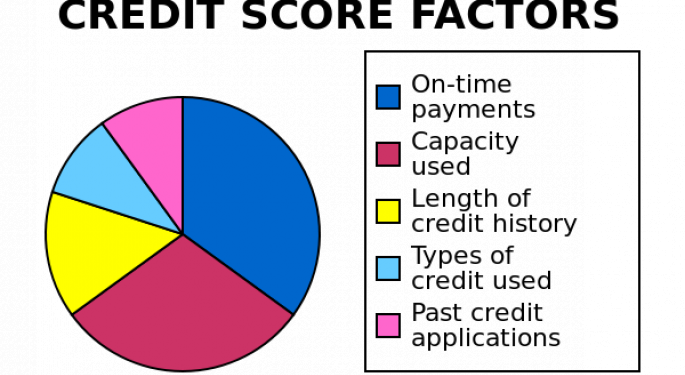 The recent massive security breach at Equifax Inc. (NYSE: EFX) exposed sensitive financial information of roughly half of the entire population of the United States. Equifax is one the three major for-profit companies that compile financial information to provide reports on consumer credit worthiness to lenders and other financial institutions.
Equifax, TransUnion (NYSE: TRU) and Experian plc (ADR) (OTC: EXPGY) are three separate credit bureaus, and they all go about the business of collecting and reporting credit worthiness differently. There are several different ways of calculating and reporting credit scores, but each of the three bureaus has the same goal of providing an accurate reflection of a borrower's credit history. In that respect, credit scores based on information from among the three bureaus tend to be fairly similar in most cases.
If a person has different credit scores from different bureaus, the most likely explanation is that the scores were calculated using different models. The FICO models are the most popular means of calculating credit scores, but some lenders prefer other scores, such as VantageScore or NextGen. Some of these scores are tabulated by the bureaus themselves, and others are calculated by third parties based on the information the bureaus provide.
But not every bureau has an identical set of financial information on every person, which accounts for even more variability in credit scores. Some lenders report information to all three bureaus, while others report to just one or two. Lenders are under no obligation to report at all, although it's in lenders' best interest to have a reliable source of information about customer creditworthiness.
For concerned Americans, there's certainly more similarities than differences among the three credit bureaus, which makes Equifax's breach even scarier.
Related Link: Putting The Equifax Hack Into Perspective: How It Ranks
________
Image Credit: By User:Pne [CC BY 2.0 (http://creativecommons.org/licenses/by/2.0)], via Wikimedia Commons
Posted-In: credit credit scoresNews Education Events Tech Personal Finance General Best of Benzinga
View Comments and Join the Discussion!