The Equifax Hack: What We Know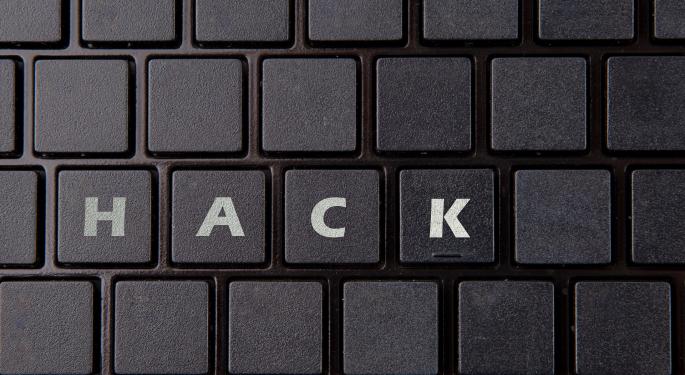 In the company's third major cyberattack since 2015, Equifax Inc. (NYSE: EFX) surrendered data on about 143 million consumers between mid-May and late July, according to a Thursday press release.
The breach compromised about 209,000 Social Security numbers as well as credit card numbers, birth dates, addresses and driver's licenses aggregated by the credit reporting firm, which tracks financial histories of both customers and non-customers alike. Core consumer and commercial credit databases were unaffected.
The Federal Bureau of Investigation is allegedly tracking the intrusion, and the more than 820 million individuals and 91 million businesses that provide data to Equifax can verify their risk-status and enroll for protection services on www.equifaxsecurity2017.com.
"We pride ourselves on being a leader in managing and protecting data, and we are conducting a thorough review of our overall security operations," CEO Richard Smith said in the announcement.
But consumers have heard this before. This year's attack follows last year's concession of Equifax tax and salary data, as well as an early 2017 surrender of W-2 information from TALX, an Equifax subsidiary.
The company was down 13.5 percent in Friday's pre-market trading, and peer TransUnion (NYSE: TRU) fell 2.6 percent in sympathy.
Notably, three Equifax executives were found to have sold $1.8 million in shares shortly after the attack's July 29 discovery but before its Aug. 7 public disclosure. Although the firm said the sellers had not been aware of the stock-moving news at the time of their transactions, details appear dubious.
None of the sales had been pre-scheduled, according to Bloomberg, leading some to consider they were pursued illegally.
In a statement, a Transunion representative told Benzinga, "We have activated our standard protocol to investigate the nature of this attack. Our information security and technology teams are actively evaluating this incident to determine what, if any, actions from TransUnion might be appropriate.
"We appreciate that consumers are concerned about the potential impact of the Equifax breach. Consumers looking for extra support can access our free identity protection service, TrueIdentity, on TransUnion.com to see their TransUnion credit information, lock access to it and receive ongoing monitoring services."
Related Links:
This Is How You Can Safeguard Your Personal Information As Phone Searches Multiply At U.S. Borders
Posted-In: Bloomberg cyber attack hackNews Insider Trades Exclusives Tech General Best of Benzinga
View Comments and Join the Discussion!