Petmed Accused Of Marketing Animal Painkillers To Human Drug Users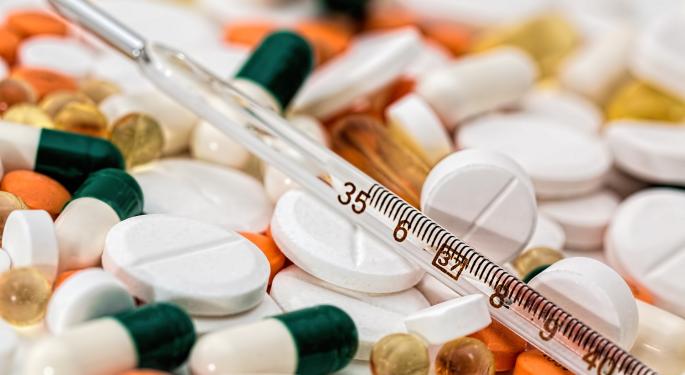 Veterinary medical distributor Petmed Express Inc (NASDAQ: PETS) was accused Wednesday of conspiring to exploit the U.S. opioid epidemic in its sale of drugs like Tramadol, a synthetic opiate used by both pets and human cancer patients.
Research firm Aurelius Value attributed PetMed's sudden and surprising financial turnaround to what it alleged to be an abusive scheme.
The long-stagnant business, stunted by competition, recently saw spikes in sales and earnings and posted its best two quarters in history. The first half of the year recorded a 121-percent pop in share value.
CEO Menderes Akdag attributed the turnaround to a "shift to new generation medications," a statement Aurelius interprets to mean the marketing of animal painkillers to human drug users.
See Also: Every Generation Has Its Drug: How People Are Dealing With Opioids, The New (Old) Thing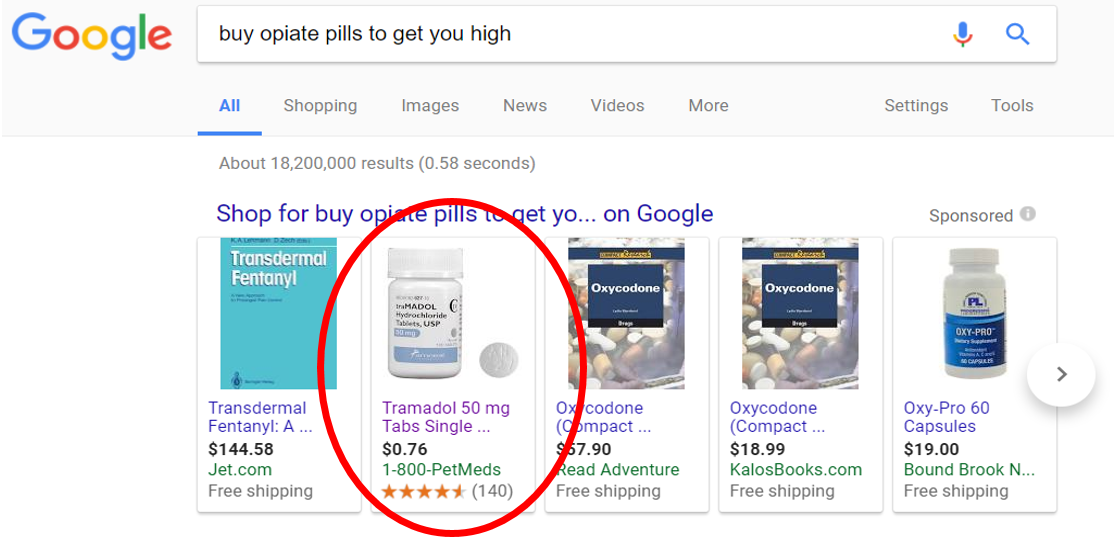 Image courtesy of Aureluis' report.
Aurelius pointed out the suspicious appearance of Petmed's Tramadol among online Google ads targeting human addicts ━ a circumstance coinciding with Akdag's 17-percent uptick in advertising spending.
Petmed denied all allegations, calling the report "false and defamatory." In fact, management accused Aurelius of stock manipulation in favor of short sellers, which represent about 18 percent of Petmed activity.
"While the company dispenses Tramadol and Gabapentin, it is done exclusively pursuant to valid prescriptions from veterinarians for the treatment of animals only," Petmed CFO Bruce Rosenbloom said in a statement. "PetMed Express will defend itself vigorously against what it contends are these baseless allegations, and is also reviewing all legal options at its disposal to hold the author(s) of this article responsible for the baseless attack which has as of this press release, caused its stock to decrease substantially."
Petmed had fallen as much as 17.7 percent on the report before rebounding to rest down 14 percent on the day.
Aurelius anticipates the news to prompt investigation by the Food and Drug Administration and Drug Enforcement Agency, as well as a potential rejection of Petmed ads by Alphabet Inc (NASDAQ: GOOGL).
Google could not immediately be reached for comment.
Posted-In: News Short Sellers Health Care Psychology Legal Top Stories Movers Trading Ideas Best of Benzinga
View Comments and Join the Discussion!