The Best Outback Steakhouse Satanic Cult Tweets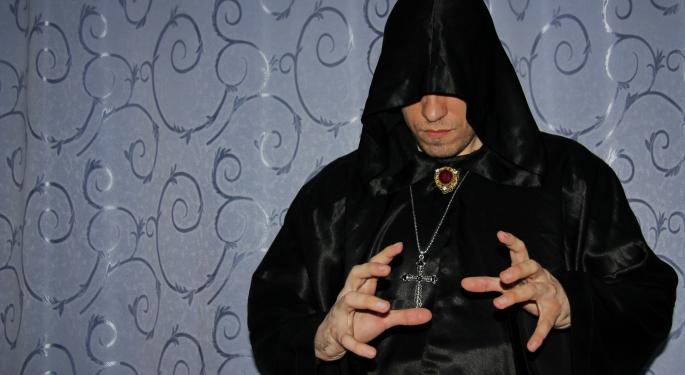 Bloomin' Brands Inc (NASDAQ: BLMN)-owned Outback Steakhouse has put on PR clinic on how to respond to bizarre allegations that stem from social media, after firing back at Twitter Inc (NYSE: TWTR) speculation that the steakhouse was actually a conspiring satanic cult.
Outback didn't release a statement or sound too corporate, instead they acted quickly to join in the fun, turning a potential harmful pr disaster into arguably positive exposure. Nonetheless, the satanic cult accusations have spawned some pretty good tweets.
Plot twist. pic.twitter.com/t2VEpCrWY2

— Outback Steakhouse (@Outback) July 28, 2017
That's exactly what an establishment controlled by a satanic cult would say https://t.co/R0auVmSgym

— October 5th (@BuraGOATsky65) August 1, 2017
Forget Outback Steakhouse. We've got bigger problems. pic.twitter.com/3D5nLw9XOp

— Matt Roller (@rolldiggity) July 28, 2017
Map of every Outback Steakhouse in America pic.twitter.com/7l59Mzk8Ta

— (The Meeting Tree (@themeetingtree_) August 1, 2017
Wtf is Outback Steakhouse planning pic.twitter.com/l1CSafkdOK

— balenci-who? aga ☭ (@eatmyaesthetics) July 27, 2017
the outback steakhouse's in my area take the shape of a friendly, gentle tortoise pic.twitter.com/72z5NMO5mu

— CANDOG AISTON (@DOGGEAUX) July 28, 2017
We all know Outback Steakhouse is a satanic cult but what the hell is Chipotle planning? pic.twitter.com/3QQxQditld

— Matt Shaffer (@MattShaffer1) August 2, 2017
i have never believed in anyone/anything more than i believe the conspiracy theory that outback steakhouse is controlled by a satanic cult

— kathleen (@kathleen_hanley) August 2, 2017
The allegations go back all the way to 2010.
I think the Outback Steakhouse in Manhattan is some kind of front for a cult.

— Sean Mo (@seanmohen) December 15, 2010
"If you are an organization that has already established reputational resilience, it gives you a little more leeway to be tongue-in-cheek with the attacks on you because your stakeholders are already giving you the benefit the doubt, " Corporate Reputational Risk Expert Nir Kossovsky told Benzinga. "If you have a great relationship with stakeholders, then more things will be goofy and stay irrelevant, in this case, it's an obvious thing, as you move to more realistic sounding ideas you still have your stakeholders enjoying your response because you benefit."
— Outback Steakhouse (@Outback) August 2, 2017
Bloomin' Brands is down 18 percent over the last five trading days.
Posted-In: News Psychology Topics Restaurants Top Stories Exclusives Media Interview Best of Benzinga
View Comments and Join the Discussion!