Waste Of The World: Scientists Calculate How Much Plastic Civilization Has Spawned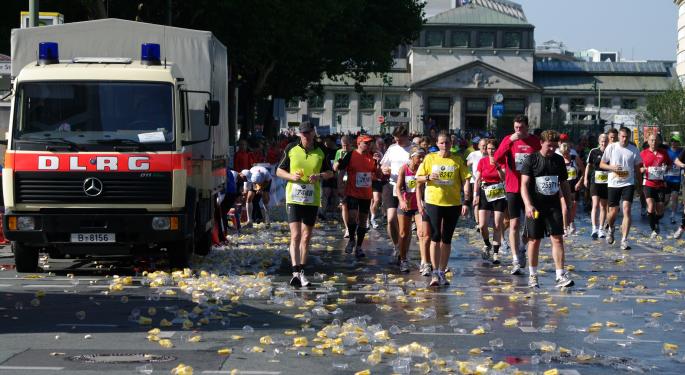 Scientists say they've figured out how much plastics the world has produced, and the numbers aren't pretty.
Of the 9.15 billion tons produced since plastics began their heyday in the 1950s, 6.95 billion tons is packed into landfills or littered elsewhere in the environment. That's a whopping 76 percent. About 12 percent has been incinerated. Most of the rest was recycled.
Those were the conclusions of a study published Wednesday in the journal Science Advances and conducted by researchers at the University of Georgia and the University of California-Santa Barbara.
They predicted the world will be groaning under the weight of 13 billion tons of plastic trash if present waste management practices are continued until 2050.
"A world without plastics, or synthetic organic polymers, seems unimaginable today, yet their large-scale production and use only dates back to" the 1950s, the authors wrote. "Widespread use of plastics outside of the military did not occur until after World War II. The ensuing rapid growth in plastics production is extraordinary, surpassing most other man-made materials."
World's Worst Type Of Trash
The vast majority of monomers used to make plastics, such as ethylene and propylene, are derived from fossil hydrocarbons, and "none of the commonly used plastics are biodegradable."
Still, scientists are trying to come up with ways to break down plastics. In an unrelated study, scientists at Cambridge University in England found last April that waxworm caterpillars can actually eat their way through one of the toughest plastics to get rid of: polyethylene.
In the U.S. study, the scientists said, "Plastic waste is now so ubiquitous in the environment that it has been suggested as a geological indicator of the proposed Anthropocene era" — the era when humankind began having an impact on the environment.
In other words, plastics are to this epoch as volcanoes were to prehistoric times.
How The Study Was Conducted
Researchers say they computed "the first global analysis of all mass-produced plastics ever made" by developing and combining global data on production, use and end-of-life fate of polymer resins, synthetic fibers and additives into a comprehensive material flow model.
To put plastics in perspective, the amount on the planet weighs the equivalent of 80 million blue whales, a billion elephants and 25,000 Empire State Buildings.
"The growth of plastics production in the past 65 years has substantially outpaced any other manufactured material," the researchers say. "The same properties that make plastics so versatile in innumerable applications—durability and resistance to degradation—make these materials difficult or impossible for nature to assimilate."
"Thus, without a well-designed and tailor-made management strategy for end-of-life plastics, humans are conducting a singular uncontrolled experiment on a global scale, in which billions of metric tons of material will accumulate across all major terrestrial and aquatic ecosystems on the planet."
The Plastics Industry Association, which represents — you guessed it — plastics manufacturers, did not respond to a request for comment.
For better or worse, plastics will remain a part of the future. Here, according to the Plastics Properties Database, are the top 10 plastics producers as of 2015:
Dow Chemical Co (NYSE: DOW), United States
LyondellBasell Industries NV (NYSE: LYB), Netherlands
Exxon Mobil Corporation (NYSE: XOM), United States
Saudi Arabia Basic Industries Corporation, Saudi Arabia
Ineos Group Limited, Switzerland
BASF, Germany
LG Chemical, South Korea
Chevron Phillips Chemical Company LLC, United States
Lanxess, Germany
Related links:
From Worm Waste To A Zero-Waste World
Smaller Gizmos Mean Bigger Headaches For E-Recyclers
________ Image Credit: By Dirk Ingo Franke - Own work, CC BY-SA 3.0, via Wikimedia Commons
Posted-In: News Commodities Politics Psychology Topics Global Markets General Best of Benzinga
View Comments and Join the Discussion!