Smaller Gizmos Mean Bigger Headaches For E-Recyclers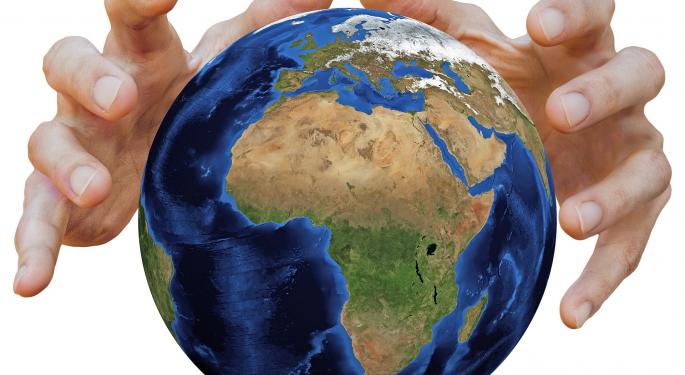 If you had a million used cell phones and decided to rip them to shreds, you'd have 75 pounds of gold, 772 pounds of silver, 33 pounds of palladium and a whopping 35,000 pounds of copper, according to the U.S. Environmental Protection Agency.
At today's prices, that would fetch nearly a quarter-million bucks in serious metal, which is one of the incentives for electronics recyclers — especially those who deal with hundreds of thousands of tons at a time — to strip out what they can't refurbish and resell.
Unfortunately for scrap dealers, more people than ever are using devices such as phones, tablets, wafer-thin laptops and desktops weighing a third of what they once did. The thinning of the herd of towering workstations and fat-screen TVs is one factor rattling the waste-recovery sector, which has seen at least 50 U.S. companies go under since 2016.
"The big problem is the products are getting smaller and less valuable," William H. Johnson, chief lobbyist the Institute of Scrap Recycling Industries (ISRI), told Benzinga. "So there is less and less material to recycle. When you had your desktop machine it was full of stuff. But the phone, there's hardly anything in there."
The phenomenon has forced others to diversify their services into endeavors more refined since the brass-knuckle days of metal management. Garbage collectors are getting into the business of erasing your existence from every device you ever owned and convincing the cloud that stores everything that you've ceased to exist.
"Mobility has changed the way the way people compute," said Robert Houghton, CEO of Sage Sustainable Electronics LLC and a steering committee member the Coalition of American Electronics Recycling, a rival of the larger ISRI trade group.
"The number of devices [has] increased per person. The average individual has a tablet, laptop and a smart phone."
And though first adopters will always beat a path to the door of the Apple Inc. (NASDAQ: AAPL) Store on opening iPhone day, businesses and a segment of users see no reason to pay premium for the latest and greatest, and instead will save a bundle by eschewing fashion for value.
Time To Take Out The Trash
Full disclosure: This story is being written on a seven-year-old, refurbished Lenovo Thinkpad that cost $200.
"That's the additional factor: the reuse market," said Houghton. "People are finding that they last longer. There is more reliability."
Industry giant Sims Metal Management Ltd (OTC: SMSMY), one of the few publicly traded companies with a significant electronics recycling wing, reported plunging earnings for five years straight through 2016, including an 83 percent drop last year in its electronics recycling — which accounts for 17 percent of its business — and the closing of four facilities that cut the workforce by 13 percent, mainly in the United States.
It cited overcapacity, flat commodities prices and an influx of cheap metals from China as factors in the overall recycling market's decline.
"Current headwinds have put many of our peers in survival mode," Todd Scott, vice-president of investor relations, told analysts during a conference on 2016 Q2 earnings. "Since the beginning of the fiscal year 2016 over 50 metals recycling facilities have either closed or gone bankrupt only in North America alone, in the US alone."
But for the long term, growth prospects look great, Sims said in its annual report. It said global e-waste generated alone in 2014 was $52 billion. Global Industry Analysts, Inc. said the e-cycling business would reach $32.4 billion by 2020.
Bill In Congress Would Limit U.S. Trash Exports
Industry insiders are sharply divided about the degree to which American junk is used by countries such as China to make counterfeit computer chips. Or whether Big Garbage is using Third World countries as dumping grounds for toxic scrap linked to mental retardation in children.
Electro-trash of the toxic variety — heavy metals in general and lead glass from antiquated CRTs in particular — is hard to track through the serpentine pipelines in the United States, let alone abroad. Half the states regulate electronic trash, and consumers often must pay to get rid of it. It doesn't always go where it is supposed to.
A lot of environmentally feel-good fairs in many communities are just conduits to spreading toxic chemicals to Third World giga-dumpsters, said Houghton.
"Those events that accept everything and don't charge, it's usually going to the export market," Houghton said.
In the chaotic theater of the absurd that is contemporary Washington, a bill pending in the U.S. Senate seeks to curb exports before they are used to breach the security of, say, the e-monitored Hoover Dam or Golden Gate Bridge.
"Experts say fake electronic components can be found in everything from the airbags in our cars to our critical domestic infrastructure and even our military hardware," Coalition for American Electronics Recycling said in a position paper.
"A Senate Armed Services Committee study determined that counterfeit chips are pervasive in fighter jets, missile guidance systems, submarines, helicopters and more, concluding 'there is no way to predict how well they will perform, how long they will last, and the full impact of failure.'"
But Johnson of ISRI — which represents big, global recyclers such as Sims and the privately held Electronic Recyclers International — said the backers of the bill are just trying to stymie foreign competition.
"This is a piece of legislation that has been floating around a long time," he said. "The rationales change and really can't be substantiated."
He cited a U.S. International Trade Commission report that U.S. exports of scrap accounted for only 17 percent of recycled goods. Houghton, however, said that is still a lot of junk.
China, however, said on April 18 that it was prepared to impose sweeping reforms on recycled waste imports.
Related links:
$11.83 Billion Battery Recycling Market
View Comments and Join the Discussion!
Posted-In: Commodities Politics Top Stories Exclusives Markets Tech Interview General Best of Benzinga