Get It While It's Hot: KFC Has A Smartphone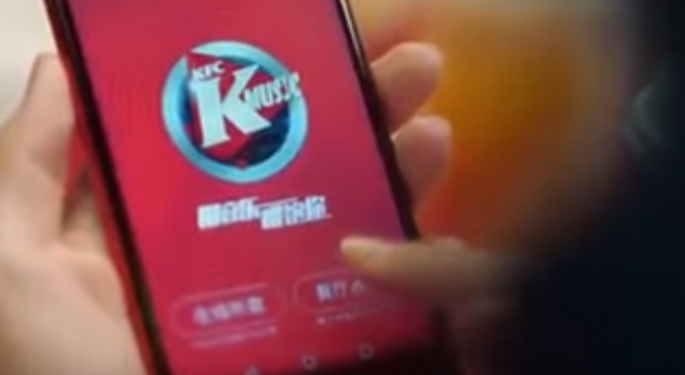 KFC is officially in the tech industry, sort of.
The Yum! Brands, Inc. (NYSE: YUM) subsidiary's Chinese segment has partnered with Huawei, the world's third-largest smartphone maker, to produce a KFC-branded phone.
KFC operates in China under Yum China Holdings Inc (NYSE: YUMC), which has seen its shares climb over 45 percent this year.
The phone was released to commemorate KFC's 30 year anniversary in China. It's a limited edition Huawei 7 Plus, colored red and etched with a logo of Colonel Sanders.
The phone comes with the KFC app built in, as well as 100,000 free "K Dollars," which serve as in-app currency.
Also included is access to what is essentially a modern jukebox at KFC restaurants. The phone can connect to K-Music and control what songs are played over external speakers.
So 5,000 lucky KFC fanatics in China will be able to eat the Colonel's Original Recipe chicken — or other local flavor — in one hand while sharing a photo of it on Weibo Corp (ADR) (NASDAQ: WB) with their KFC phone, all while listening to music picked with the KFC app.
Although unlike the chicken, buyers will be hoping the phone doesn't fry. It's set to be priced at just over $160, or 1,099 yuan, and go on sale Thursday.
KFC's China Takeover
If any restaurant is positioned to launch a marketing stunt like this, it's KFC.
KFC was the first western fast food joint to open in China, beginning in 1987. It was a joint venture with several Chinese groups, including the Bank of China and Beijing Tourist Bureau, in which the company only had a 51 percent stake after the first year.
The Colonel had an early advantage over Ronald McDonald and the Burger King because fried chicken has long been a part of Chinese cuisine as opposed to hamburgers, but never in the western fashion.
The company saw rapid growth, expanding to 100 locations by 1997. As of 2015, there were about 20,000 and growing.
Part of its success stemmed from an obsession with American culture by the relatively new and growing Chinese middle class, especially among millennials. Part of that was fueled by KFC's and other brand's willingness to adapt their offerings to suit the local taste.
The restaurant is even seen as a place for many Chinese consumers to celebrate special occasions, as strange as that sounds to Americans.
Related Links:
Yum Brands' CEO Acknowledges Ongoing Woes At Pizza Hut Chain
KFC's New 'Zinger' Sandwich Is Good, But Is It The Best In The Zinger Family?
Posted-In: Colonel Sanders Huawei Huawei 7 Plus KFCRestaurants Markets Tech General Best of Benzinga
View Comments and Join the Discussion!