CBO On Senate Health Plan: 22 Million Lose Medical Care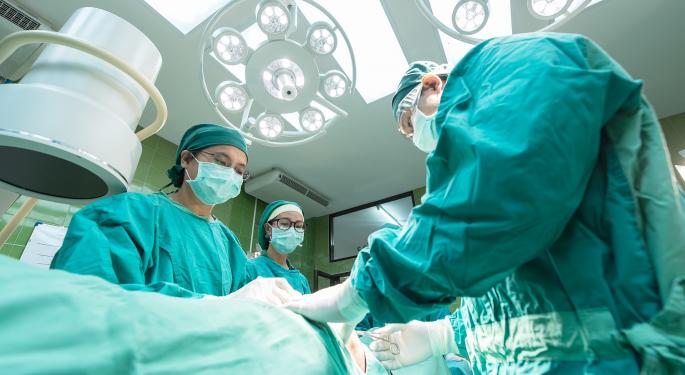 The Congressional Budget Office said Monday that the latest health care bill struck in secret by a select group of U.S. senators would chop 22 million people off the health-insurance rolls by 2026, another nail in the coffin of legislation backed by a dwindling number of GOP lawmakers.
Moderates and conservatives both have been darting away from the Republican Party's plan to replace President Barack Obama's Affordable Care Act, with a plan was put together by Majority Leader Sen. Mitch McConnell, R-Kentucky, in controversial secret sessions in recent weeks.
The plan has come under fire for the cuts both in taxes paid by the wealthy and benefits targeted for the poor.
The CBO also said the Senate's health care plan would decrease federal deficits by $321 billion over the next 10 years.
See Also: Market Volatility? Try Civil Unrest. A Predictive Model For When Nations Go Sideways
CBO Report Critical Blow To Trump Agenda
Lower income, older people, and children with disabilities would lose coverage under the Senate plan, which is meant to reconcile itself with a plan hastily put together by the U.S. House, which is also controlled by the GOP.
As expected, the 142-page bill is similar to the House version passed last month in that it:
Makes drastic cuts in Medicaid expansion used by 32 states for the poorest people.
Eliminates the current requirement that all Americans must have insurance.
Repeals taxes on the wealthy that were imposed by the Affordable Care Act.
Lets states drop maternity benefits and mental health coverage mandated by the ACA.
View Comments and Join the Discussion!
Posted-In: Barack Obama CBONews Health Care Futures Politics Markets General Best of Benzinga