Market Volatility? Try Civil Unrest. A Predictive Model For When Nations Go Sideways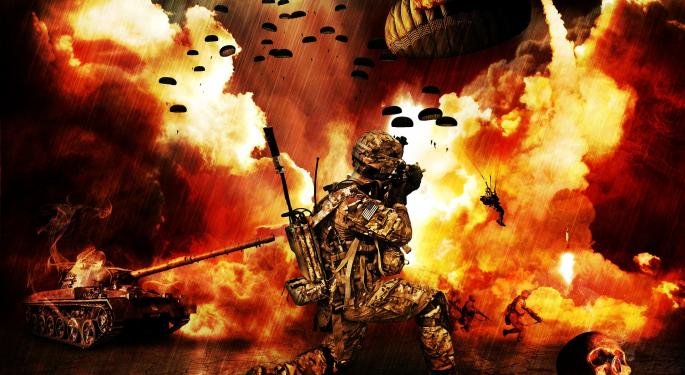 Take the ethnic breakdown of a country and filter it through politics and economics and historical context. Factor in trend analyses built from social media and mainstream reporting. Do the math. What do you get?
A model that predicts a society's chances of, say, a shooting war with Russia or a terrorist attack in the United Kingdom or a surprising uptick in the Turkish economy's free-market amenability after a coup attempt.
Yup, machine learning and algorithms have evolved to the point that one specific startup says it can theoretically nail the future's topsy-turvy risk factors in any country or region. It's a moving target, and one that needs to be constantly fed updated data into the maw of the matrix.
"I have been surprised by the accuracy and the anticipatory nature of the indicators," said Mark Y. Rosenberg, founder and CEO of GeoQuant. "This is a tool for global investors and multinational corporates, any investor with a portfolio that contains these kind of countries."
These kind of countries, of course, meaning all of them.
Market Volatility? Try Civil Unrest
Rosenberg, a political scientist and economist who used to work on the widely respected "democracy index" of the non-profit think tank Freedom House, has created a crystal ball of sorts that has quantified circumstances on issues ranging from the Brazilian economy to the unlikely election of President Donald Trump.
The startup has $4 million in venture capital, and Rosenberg says a software app is the next big step in a promising predictive model that takes GDP and all aspects of a region or nation's collective consciousness to figure out how things will break. And it's already available on Bloomberg, which is always a huge deal.
Benzinga asked Rosenberg to break down a three-day series of events a week or so ago: the downing of a pro-Russian fighter bomber over Syria by a U.S. F-18, followed by two intimidatory close calls between warplanes from the two sides over the Baltic Sea.
The Results
In the past month, but before the confrontations, Rosenberg said his model has shown external threats to the U.S. rising to the point where they intersected with internal uncertainties.
"Our system has been 'live' for about a year," Rosenberg said. "This is the first time (the lines between internal and external threat) had crossed. Geopolitical external risk has gone up. We think that trend will continue."
Threat factors, both internal and external, are up.
"Overall political risk is rising," he said.
What Is Risk, Really?
Risk assessment is to some an art. Whether you're a foreign correspondent trying to decide the insane dilemma of how to enter a war relatively safely, or a nurse addicted to the adrenaline rush of midnights in the ER in a big-city hospital packed with broken bodies.
Risk assessment is not unlike the cartoonish take in "Along Came Polly," where Ben Stiller played the hyper, risk-averse actuary and Jennifer Aniston, the NFLTG (No F---S Left To Give, to put it mildly) casual slob.
Rosenberg graduated from the University of California at Berkeley and joined the political risk firm Eurasia Group, where he was Africa director specializing in comparative analytics. On the side, he teaches political risk analysis at Columbia University in New York.
One of the things he feeds into the model is the latest in health care, and the long-term view doesn't look good for a tax overhaul or infrastructure plan.
"The health care model (equates) to the strength of the government. It's a proxy for the ability of the government to get other things done," Rosenberg said.
Posted-In: Analyst Color Fintech News Entrepreneurship Health Care Futures Politics Psychology Best of Benzinga
View Comments and Join the Discussion!