Were Surprising Election Results In Britain And France A Backlash Against Populism?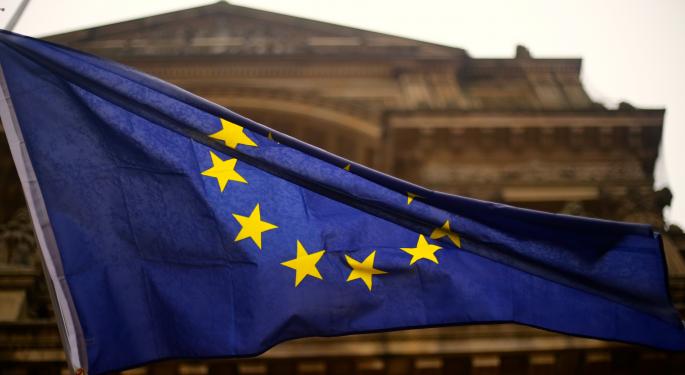 A clear victory for the centrists in France and the stunning loss of a legislative majority by the right in Britain begs the question: Is there a backlash to the populism that put President Donald Trump in power and influences politics through much of the democratic world?
In a word, maybe. It does prove polarized societies can be pretty unpredictable.
"It is backlash but not necessarily against populism," Mabel Berezin, a sociology professor at Cornell University who studies emerging political movements, told Benzinga.
"I see these elections as reactions against the politicians who have been governing and in their way advancing both austerity and neoliberal policies."
British Government Left In Chaos
Prime Minister Theresa May is hanging by a thread in Britain, where polls on Friday saw her Conservative Party lose its majority. Despite calls to step down, May insisted she will seek to retain power by forming a coalition government with a small unionist party in Northern Ireland.
Some saw the vote as a backlash to the populist sentiment in which Britons voted narrowly last year to pull Britain out of the European Union. May had campaigned primarily on anti-Brexit sentiment.
"The British (vote) is probably a result of the initial vote being a bit of a fluke and the general lack of political skill on the part of May," Berezin said.
Jonah Levy, a political scientist at the University of California at Berkeley, disagreed.
"The vote was not a fluke," he told Benzinga. "There is a long, inglorious history of politicians holding referenda on Europe, anticipating an easy victory, only to be defeated."
May's gamble on making the so-called snap elections a referendum on a hard departure from the E.U. backfired in part because Liberal candidate Jeremy Corbyn tapped into a leftist sentiment against populism, said Philip Stephens, columnist for the Financial Times.
"Much in the manner of Bernie Sanders in the U.S. Democratic primaries," Stephens wrote, "he harnessed the resentments of the young and left-behind. If the Brexit vote showed the force of right-wing populism, Mr. Corbyn demonstrated how the game is played from the left."
Levy said the British ballot result was not a backlash, but a reaffirmation of fundamental fears of globalization.
"Jeremy Corbyn fared surprisingly well not just because of Theresa May's missteps, but also because his much-derided party platform promised a lot of things that voters are constantly told that globalization and markets will no longer let them have: higher pensions, reduced college tuition, better education and healthcare."
France: Glass Half Full?
In France, meanwhile, Emmanuel Macron's centrist La Republique En Marche is projected to win a massive majority in the French Parliament after a strong showing in Sunday's first round of voting.
But the low turnout — just 48.7 percent of eligible voters turned out — marred what would be a clear mandate for Macron's moderate platform.
"Macron is poised to win a huge legislative majority, but his support among the French public may be less pronounced than the election results suggest," Levy said.
Marcon, whose party didn't even exist a year ago, won the French presidency last month by trouncing far-right candidate Marine Le Pen.
He has drawn candidates from a cross-section of society; of the 526 candidates it fielded in the first phase of the Parliamentary elections on Sunday, 266 were women and 219 were political outsiders, CNN reported.
"There is a definite polarization between those who benefit from and those who lose from E.U. and globalization policies," Berezin said, noting that Macron provided something that the traditional parties of the right and the left failed to capture.
"Macron provided an unexpected option that did not belong to the somewhat moribund political class."
France has five main political parties, Levy noted, and a polarized electorate tends to be most pronounced in the United States and United Kingdom because of their respective two-party systems, and, for the United States, higher levels of poverty and inequality.
Related Link: Five Possible Outcomes From UK's Thursday Election
_______
Image Credit: Pro-EU rally, Birmingham England, during Conservative Party conference, Oct 2, 2016, By ilovetheeu - Own work, CC BY-SA 4.0, via Wikimedia Commons
View Comments and Join the Discussion!
Posted-In: News Eurozone Futures Politics Events Global Exclusives Markets Best of Benzinga