Could Alphabet's New Ad Rules Bruise Its Own Bottom Line?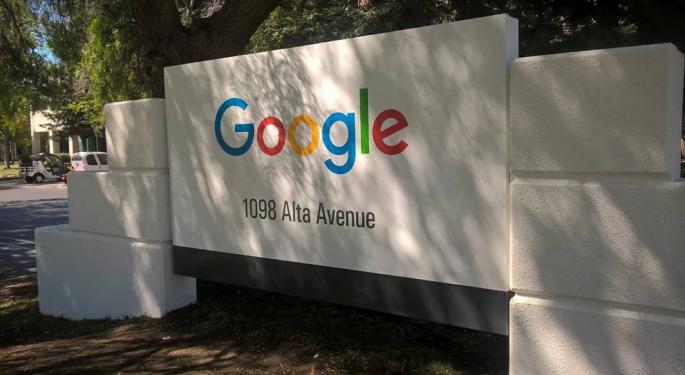 Alphabet Inc (NASDAQ: GOOG) (NASDAQ: GOOGL) announced last week that Google chrome will automatically block all advertisements on sites that feature a certain level unacceptable ad formats identified by the Coalition for Better Ads, reported the Wall Street Journal.
The move is terrifying for publishers, who have increasingly relied on web ads to replace dropping subscriber numbers, but the move also has the potential to shake Alphabet's own bottom line.
Eighty-eight percent of the company's revenue stems from online advertising.
Google Chrome accounts for 59.7 percent of internet browser market share, according to NetMarketShare.
Combined with Apple Inc. (NASDAQ: AAPL)'s Safari, which will be implementing similar ad blocking, the two are responsible for delivering nearly 2/3 of online advertisements.
YouTube's Ads
The list of unacceptable ad types includes prestitial ads, which appear on a timer before displaying the site's content, and auto-playing video ads.
"YouTube ads are sort of a hybrid of the two," Jason Kint, the CEO of Digital Content Next, told Benzinga.
YouTube's revenue for 2017 was estimated by Nomura Instanet analysts to be just under $10.25 billion, according to Business Insider. After several top advertisers halted their YouTube ads in March in protest of appearing next to offensive content, that estimate was revised down to about $9.5 billion.
Credit Suisse analysts estimated in 2015 that YouTube's annual revenue, which comes primarily from advertisements, could be $16 billion by 2020, reported Business Insider.
Neither analysts could be reached for comment on how the new ad blocking might affect YouTube's revenue.
Will YouTube Get A Pass?
"As much as I understand, [the ad blocking] won't impact YouTube," said Kint.
Kint added that much of the concern for publishers is the likely minimal impact on Alphabet's business — implying a disconnect in the two parties' interests — although he did not say why.
The company could prevent YouTube revenues, which make up close to 10 percent of the total, from being affected by keeping the threshold for what constitutes too many unacceptable ads over what YouTube presents.
The company has also been pushing its YouTube Red subscription service, which remove ads entirely and provide exclusive content for a fee, similar to other streaming services.
Related Links:
Citron's Andrew Left: Move Your Money From Nvidia To Google
A Look Back At When These 5 Stocks Hit $1,000 And Which Issues Could Be There Soon
___________
Image Credit: By Shrijagannatha - Own work, CC BY-SA 4.0, via Wikimedia Commons
View Comments and Join the Discussion!
Posted-In: adsNews Short Sellers Exclusives Markets Tech Media Interview Best of Benzinga